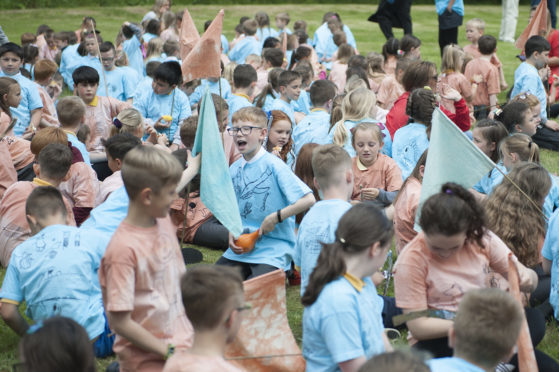 A colourful and noisy procession of 400 children from primary schools in Arbroath has launched an exciting summer programme at an Angus international arts institution.
The theme of the procession was 'over the land and under the sea', and Glasgow-based artist Holly White worked with pupils from Timmergreens and Muirfield primary schools in Arbroath over the past four months to devise the procession.
Ms White conducted workshops with the pupils and they thought about the 'fantastical' animals that they would like to see in the parade, including a mega-shark and an eagle, along with sculptures of dolphins, seals and mermaids.
Hospitalfield programme manager Laura Simpson, said: "The event went very well, and loads of people turned out to line the street and park, as well as watching from their homes.
"This also meant that we had a good turnout of the people who came along to our welcome event and we are very grateful for the support we receive from the public.
"People loved the sculptures, especially the dolphins and mermaids, and the pupils looked fantastic too as they were all wearing individually designed t-shirts, which really added to the theme.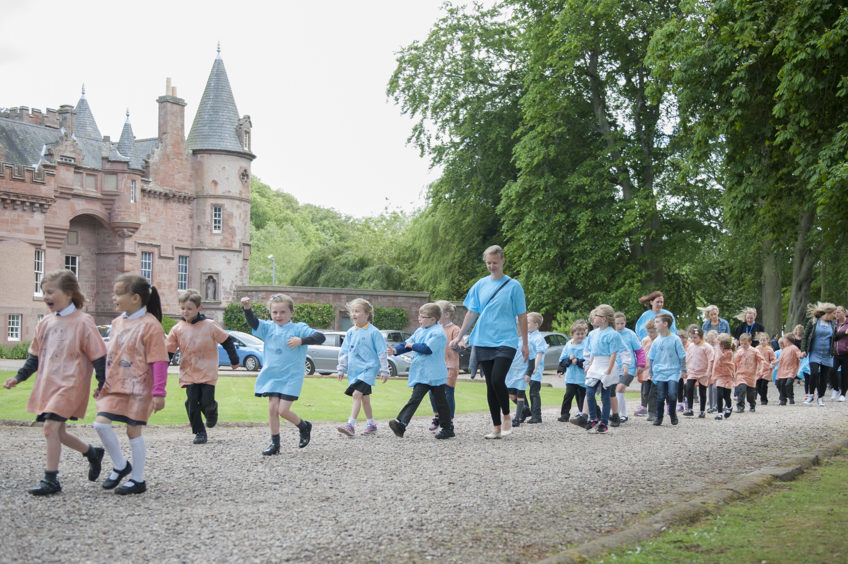 Caption (description) CR0001993, Timmergreens and Muirfield Primary display a variety of art. Picture shows, Pupils at Hospitalfield House for the art event,18th June 2018"The procession is a major part of our calendar and involves working with the community and our school partners."
The summer festival at Hospitalfield, now in its second year, draws together a broad programme of projects and events.
A 'beer, berries and Scotland's garden scheme' will be hosted in the courtyard of Hospitalfield House and will provide visitors with an opportunity to meet a selection of producers and suppliers of the best beer and berries found across Tayside.
A new installation by Mary Redmond, entitled The Venny, The Jumps, will be unveiled during the festival, the first semi-permanent commission which takes on the scale of Hospitalfield's Walled Garden.
Hospitalfield has also commissioned musician Andrew Wasylyk to make a suite of new works with concert harpist Sharron Griffiths, which will be performed on the 23 June in a concert which involves the organisations historic Erard Grecian Harp, which was recently renovated through a crowd funding campaign.
More details about the festival can be found here.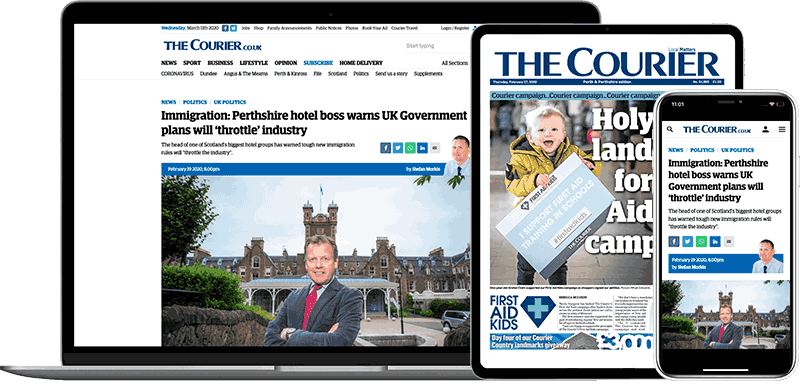 Help support quality local journalism … become a digital subscriber to The Courier
For as little as £5.99 a month you can access all of our content, including Premium articles.
Subscribe