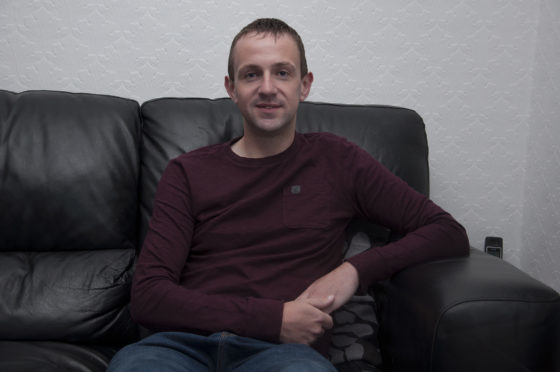 An Angus man previously given just four weeks to live has scaled eight Munros since battling back to health and is preparing for his greatest feat of endurance yet.
On Saturday David Ogilvie, 34, will push himself to the limit again when he walks the West Highland Way to mark four years to the day since life-saving surgery.
Mr Ogilvie, who works at AM Phillips Trucktech in Forfar, will walk 96 miles over five days, camping each night to raise money for the Crohn's and Colitis UK charity.
He was diagnosed with Crohn's Disease aged just 18.
Before surgery he was struggling with pains and going to the toilet 15 times a day, often losing blood.
In 2014, he was given lifesaving surgery, having been told he would have just four weeks to live without it. He was off work for four months while he recovered.
Last year he decided to mark three years since the surgery by successfully climbing two Munros in one day — Mayar and Driesh in Glen Doll.
He has since managed to bag Schiehallion, Ben Vorlich, Mount Keen, Creag Leacach, Carn Liath and Ben Chonzie.
"I've had no issues with my health at all since last year," he said.
"After going through such a big operation I feel I really have got my life back and more. Before my surgery I really felt restricted as to what I could do and where I could go.
"The surgery was the hardest thing I've had to deal with in my life. That really had me at my lowest point, but now I do value things so much more."
Mr Ogilvie, who suffered with depression after surgery, said getting outdoors has had a mental benefit.
"The hardest Munro I have done has to be Schiehallion," he said.
"At the bottom it was a dry, overcast day but halfway up, the weather changed and visibility dropped to around 20 metres with driving rain and winds so strong I had to stop and steady myself on every step.
"On the way down, the wind was so strong it was blowing me off course to get down."
Mr Ogilvie underwent his first surgery at 18 to remove ulcers, abscesses and a fistula and was left with an open wound that was packed every day for three months.
Through his 20s he often had flare-ups leaving him on steroids for months at a time with rapid weight loss and weight gain when taking steroids.
He was told in June 2014 that he did not have more than four weeks to live and underwent emergency surgery to have his large bowel removed.
"It really doesn't feel like four years since my surgery," he said.
"I remember it like yesterday and still feel a lot of emotion about what happened and I'm using that to drive me on for doing the West Highland Way.
"I know I am going to have sore feet, knees, legs and back but it will be nothing compared to what I went through four years ago."
Mr Ogilvie has been preparing for the challenge for the past nine months.
The training included walking from Arbroath to Dundee carrying a backpack weighing 14kg.
"It's a huge challenge but I know I can do this and to do it and raise money for Crohns and Colitis UK," he said.
"It really gives this much more meaning."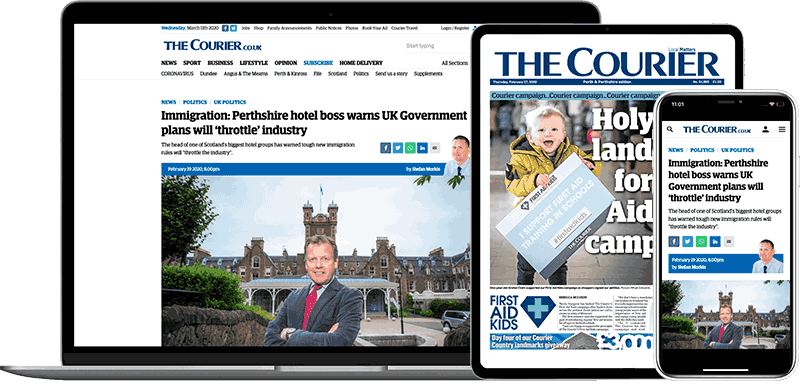 Help support quality local journalism … become a digital subscriber to The Courier
For as little as £5.99 a month you can access all of our content, including Premium articles.
Subscribe