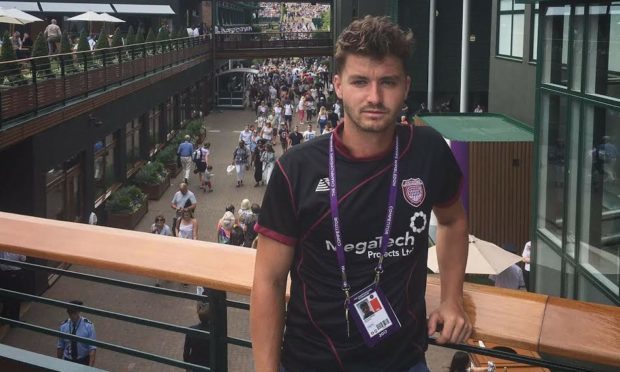 ---
---
Arbroath tennis player Jonny O'Mara is the toast of Courier country after receiving his second wildcard entry to Wimbledon's doubles event in two years.
Jonny's career has progressed significantly over the past year and his ATP ranking has risen from 500 to breaking the 100 barrier for the first time. He is now ranked 96.
O'Mara will be joined on the world-famous Wimbledon turf by his tennis partner Luke Bambridge.
Kevin Small, a committee member of the Arbroath Lawn Tennis Club where Jonny's career began, said: "I've known Jonny since he started playing at six years old.
"There's a 12-year age gap between us but he was beating me by the time he was 11.
"Everyone at the club is hugely proud of his achievements and although we don't see so much of him now because he is on tour he still comes into the club and helps with coaching when he is home. So he has never forgotten his roots and remains grounded despite his success.
"We are all still in contact with him — he's just a great guy."
Mr Small also revealed that some of the club members hope to be at Wimbledon to see Jonny in action.
"We get an allocation of tickets and over the course of the tournament around 40 of us will be there at different times, so it would be fantastic if we could see him in action," he said.
Jonny is also a keen supporter of Arbroath FC, and is an ambassador for the club – even wearing a Lichties top at Wimbledon and other international tournaments.
Wimbledon is the oldest tennis tournament in the world and widely regarded as the most prestigious.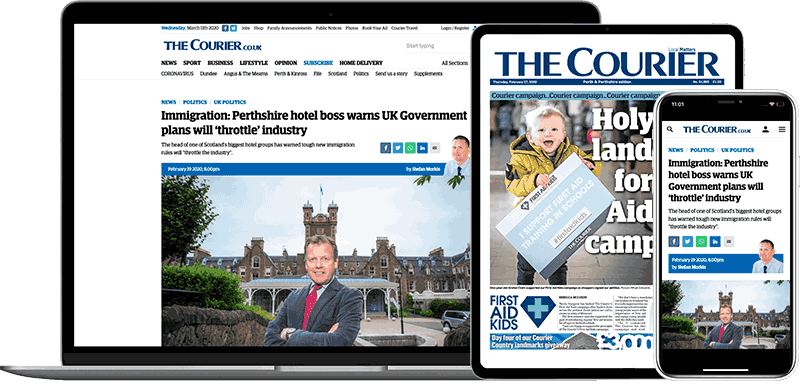 Help support quality local journalism … become a digital subscriber to The Courier
For as little as £5.99 a month you can access all of our content, including Premium articles.
Subscribe