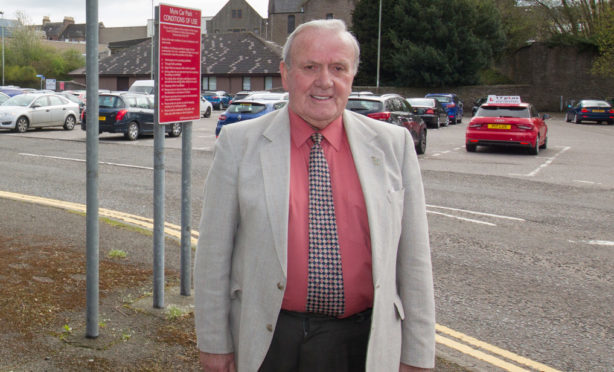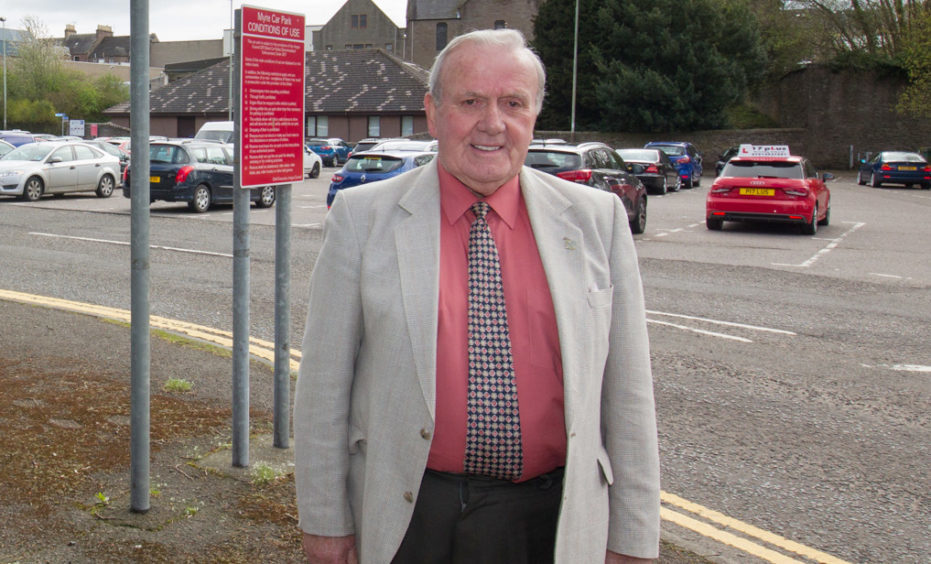 An Angus councillor has accused the former leader of the administration of misusing the official council car as a 'taxi service'.
Carnoustie and District Independent Councillor Brian Boyd, also took aim at Deputy Provost Councillor Colin Brown, accusing him of accepting an inflation busting 35% pay increase.
Mr Boyd said: "At a recent council meeting, the 14% increase in remuneration for the post of depute provost was questioned.
"However, I have been conducting my own investigation, and it appears that the last two depute provosts did not receive any enhanced remuneration for the role.
"What this means, is that the pay increase that Councillor Brown has received is in fact a staggering 35%.
"At a time of great cuts in council budgets it is also alarming to see the very expensive and recently replaced council car being misused.
"Not only by Mr Brown but also by the deposed leader of the council, Bob Myles who used it as a taxi service to his home, yet managed to negotiate the third highest paid role in the council with an extra £2,200 than his counterparts.
"When I was depute provost for six months, my use of the council car was for approximately 100 miles – in a similar period, Councillor Brown has covered 660.
"191 of these miles were to go to a Showmans Guild luncheon in Glasgow.
"Forfar has one of the highest levels of foodbanks in Angus, yet one of its councillors thinks that it is acceptable to take the provost car to Glasgow for lunch.
"I hope the new leader will stamp this out pronto – after all, he has been highly critical of 'jobs for the boys' in the past."
However Mr Brown hit back: "Attending the Showmen's Guild event was very justifiable.
"The guild brings in a huge amount of business to Angus Council, and they appreciate the relationship they have with the council.
"The fact is that I have never been in the council car except on official council business, and that is entirely appropriate.
"I would have expected better than this from someone who has fulfilled the role of depute provost himself."
Former council leader Bob Myles also dismissed the claims: "I am not surprised that the mileage is higher now.
"The fact is that in Councillor Boyd's brief tenure as depute provost he was, frankly, very selective in the things he would attend.
"The vehicle is not solely for the use by the provost or depute.
"If it is available, then it can be used by any councillor as long as they are representing the council, and I am entirely comfortable that any time I have been in the council car, it has been completely justifiable."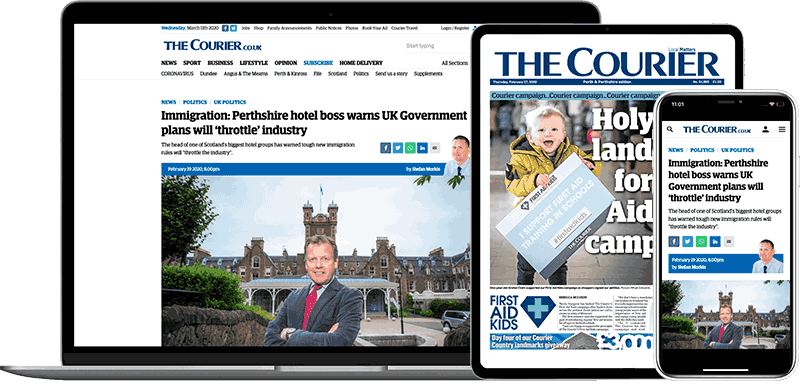 Help support quality local journalism … become a digital subscriber to The Courier
For as little as £5.99 a month you can access all of our content, including Premium articles.
Subscribe