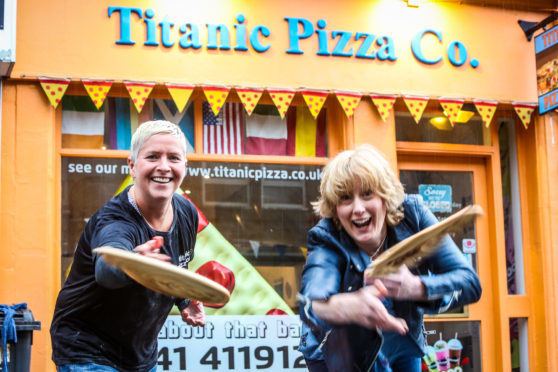 A Carnoustie festival believes it has all the ingredients to serve up the perfect slice of family fun with a tasty twist on a discus throwing contest.
The discus will be replaced with a pizza base for the world's first Highland Fling pizza throwing competition next month.
Golfers won't be the only ones thinking about slices when the contest takes place in the main arena of the Carnoostival festival, which is being held to celebrate the return of The Open golf tournament to the town.
Open to all ages, the competition has been cooked up by festival organiser Suzi Caesar and Marie Fagan from the town's Titanic Pizza.
Suzi recalled: "I thinking of Scottish things and thought about tossing the caber and what could you toss instead of a caber.
"Then I thought of discus throwing and then I thought of pizzas. It's just the way my mind works – I wasn't even eating a Margherita at the time.
"The main arena is bigger than a football pitch so there is plenty of room for people to do some impressive throws.
"I'd encourage everyone to come to the festival and get a pizza of the action."
Marie said she had been throwing a variety pizza bases to work out the perfect size for the competition.
"I've decided the 10 inch pizza base is the best as it's most like a discus," she said.
"I've done a few practice throws and the pizza bases travel really well – more than three metres can easily be achieved. A lot of it is down to the balance of the base.
"We'll have to make sure there are no dogs about otherwise they might be caught in mid-air.
"We were delighted to get involved with the festival, which is great for the town and something for people in Carnoustie who are not at the golf."
The pizza flinging competition will be part of a packed programme of events taking place at the arena of the festival, which is being held at the grounds of Carnoustie House on July 21.
The festival will have a variety of displays and live music. Other attractions include a medieval re-enactment from the Knights of Monymusk, a display from Fiona Forbes Dancing School and sumo wrestling provided by Angus Alive.
A total of 3,000 online tickets for the event have already been allocated but a futher 1,000 will be available on the day from a ticket booth.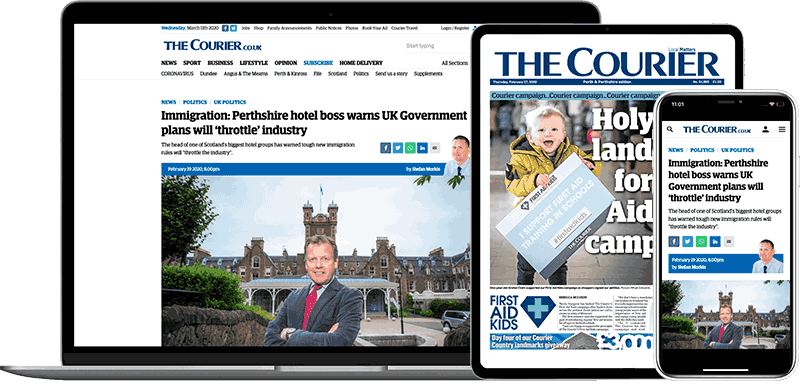 Help support quality local journalism … become a digital subscriber to The Courier
For as little as £5.99 a month you can access all of our content, including Premium articles.
Subscribe