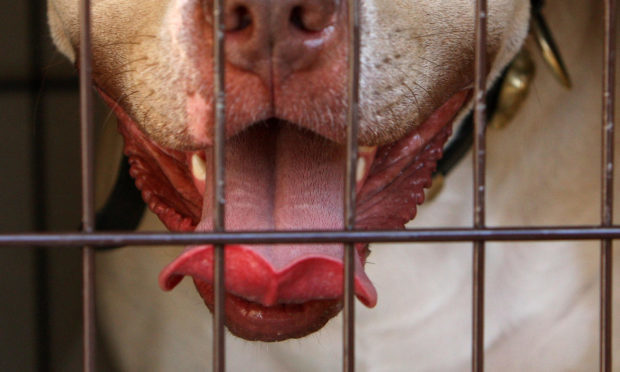 Angus Council has been praised for its monitoring of potentially dangerous dogs after concerns were raised about Police Scotland's records.
The local authority has started issuing warnings to owners of "out of control" dogs based on reports from residents.
Last year, it carried out 184 investigations into homes across the county, issuing 16 control notices and 11 written warnings to owners.
It follows reports from Police Scotland that there was only one recorded offence of failing to keep dogs under proper control in Angus, two in Dundee, but sixty in Fife last year.
Police have admitted recording practices might not provide an accurate depiction of what is happening on the ground.
Angus Conservative MP Kirstene Hair said: "Reporting by police has shown there was a huge disparity in recorded offending across Tayside and Fife, which clearly needs to improve.
"Police do a difficult job in challenging circumstances and there is no suggestion that the owners of such dogs are not being dealt with.
"It is more about the public's perception of it and whether they feel safe.
"Fortunately, Angus Council are being proactive and these figures show concerns about potentially 'out of control' dogs are being taken seriously by the local authority.
"It is important to note that officials look into reports by the 'deed not the breed'.
"Although there are breeds with poor reputations, these orders show any owner can be investigated if they do not keep their pets under control."
The figures obtained under freedom of information showed written warnings were issued to the owners of three Staffordshire bull terriers, a Rottweiler cross, a Caucasian, a lurcher, a Labrador, an Alsatian, a boxer cross, and another "unknown" pet.
Dog control notices were handed to owners of four bull terriers, a lurcher/wolfhound cross, an Alsatian, two lurchers, three Labradors, two akita, a collie, an American bulldog, and a German shepherd.
The issue of dog control notices was recently highlighted in an Arbroath case involving a Staffie which attacked a small terrier in a town street.
It subsequently emerged that the owner had been served with a control notice several months previously, requiring her to keep the dog muzzled and on a short lead in public as a result of an earlier incident.
The owner then made the decision to have the dog put down.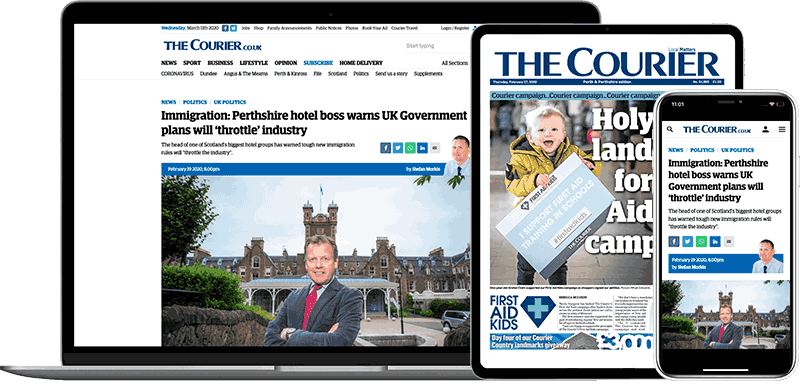 Help support quality local journalism … become a digital subscriber to The Courier
For as little as £5.99 a month you can access all of our content, including Premium articles.
Subscribe