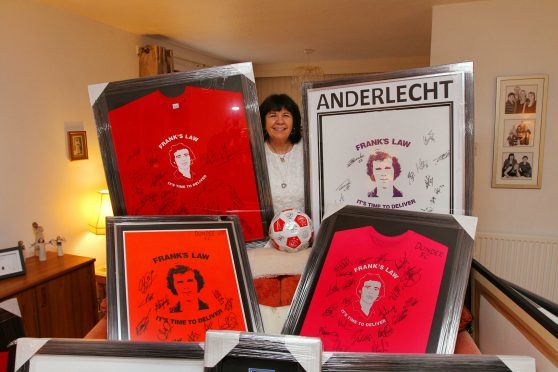 Kick-off is looming for a treasure trove of signed Frank's Law shirts to go under the hammer in an event set to raise a tidy sum for dementia research.
Football clubs across the UK and Europe have been joined by other sporting stars and even Monegasque royalty in putting their signatures to shirts originally produced to raise awareness of the campaign launched by late Dundee United star Frank Kopel and his wife, Amanda, prior to the footballer's death in 2014.
Amanda's hope that the shirts would help highlight the campaign for care system changes has been exceeded way beyond her wildest dreams, with famous figures from across the football world being joined by the likes of Rafael Nadal, Andy Murray and Prince Albert of Monaco in signing them.
Olympic canoeing gold medallist Marcus Cooper Walz, Manchester United legend Sir Alex Ferguson and other footballer including Rio Ferdinand, Deco, Michel Salgado, John Barnes, Eidur Gudjohnsen and Teddy Sheringham have also signed shirts.
The date of Saturday October 27 has now been set for the Frank's Law sporting dinner and auction when dozens of shirts and other memorabilia will be auctioned at Forthill Sports Club in Broughty Ferry.
Tickets are expected to sell well for the event but those who cannot make the date are also going to be given the chance to make a bid through an online auction which will run ahead of the dinner.
Amanda said she continued to be staggered by the response from supporters and excited that the dinner date had now been set.
"I'm delighted we have now got what will be a great venue and can't believe how the members of Frank's Army have all come together in this way," she said.
"Never did I ever imagine when I originally ordered just 36 shirts to help raise awareness about the campaign that we would have not only Scottish and English teams signing the shirts, but also Anderlecht and Monaco.
"At the moment I think we have about 50 shirts, but they are still coming in so I am sure it is going to be a really fantastic auction.
Through the Frank Kopel Foundation, the proceeds from the night will assist the work of Alzheimer Scotland and support dementia research, including an exploration into the link between heading the ball and brain damage.
"The fundraising team from Alzheimer Scotland are really on the ball and I think it will be a great success," Amanda added.
"With the number of teams and big names who have helped us I hope there will be a lot of interest in the auction."
Amanda is also hoping local business may be willing to replicate the generosity of the sporting world by helping to pay for the framing of the vast array of shirts going up for auction.
"Each shirt costs £50 to frame so we would love to hear from anyone willing to help us out with that cost," she added.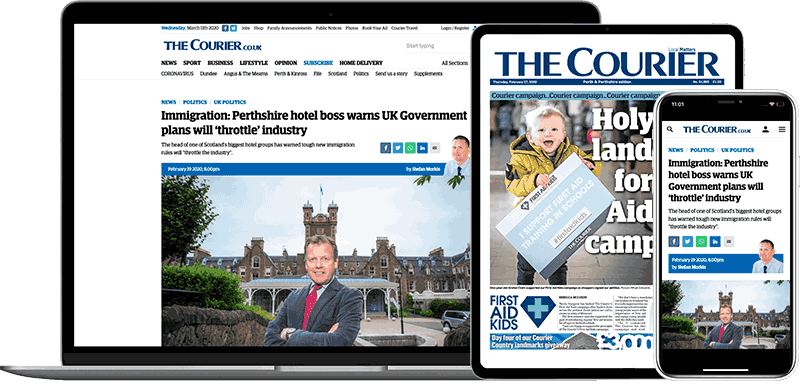 Help support quality local journalism … become a digital subscriber to The Courier
For as little as £5.99 a month you can access all of our content, including Premium articles.
Subscribe