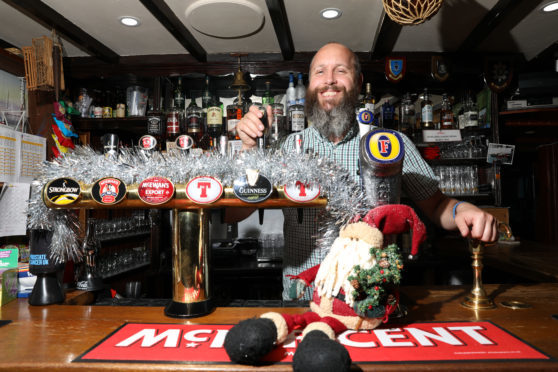 Jonny Gardner knows first-hand how December 25 isn't always the happiest day of the year.
Mr Gardner's father died on Christmas Day a few years ago but now he wants to turn the date into a happy occasion.
It may be six months until Christmas, but Mr Gardner is determined to give lonely locals their Christmas lunch so they do not spend the day on their own.
Mr Gardner took over the Harbour Bar in Gourdon earlier this year, and wants to make his locals feel "part of the family".
He said: "I know it's a long way off but we've been thinking about Christmas.
"I know how depressing a time it can be, since my father died on Christmas morning a few years back.
"I would love to offer a free Christmas lunch for anyone in the community who will be alone on Christmas.
"Pensioners, people working shifts that keep them away from their families, emergency services, young singletons – we don't care who you are."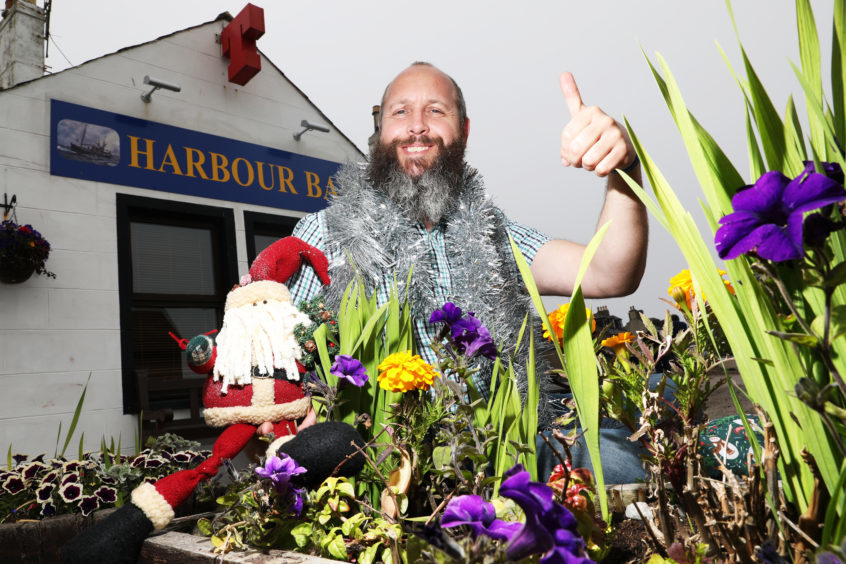 Mr Gardner said he could provide a free lunch for a dozen people, but would be able to cater for more if another business could help with sponsorship to cover the costs.
He added: "I'll have to wait and see how many people we get.
"If anyone is interested or knows of someone else who could be put forward, please get in touch – the more the merrier.
"Since I first suggested this I've now had an offer of free taxi collection for guests from Gourdon, Bervie, Johnshaven and Kinneff."
Mr Gardner will join a growing list of Christmas Day angels on December 25 across Angus and the Mearns.
Community Christmas Day meals already take place in Arbroath and Montrose to serve up turkey with all the trimmings for the less fortunate.
The meal is aimed at people who may not be able to afford Christmas dinner or are on their own and gives them the chance to spend some time with others.
A Christmas meal for the less fortunate also takes place every year at St James Church Hall in Stonehaven.
Mr Gardner is taking bookings now for Gourdon's lunch and he can be contacted on 01561 361337.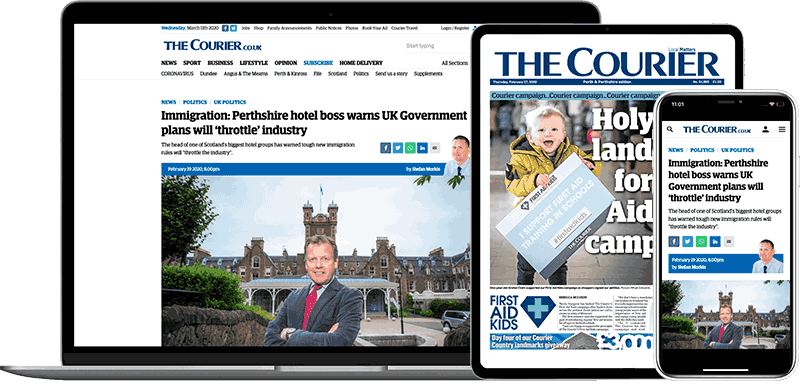 Help support quality local journalism … become a digital subscriber to The Courier
For as little as £5.99 a month you can access all of our content, including Premium articles.
Subscribe