Montrose's magnificent seven have swanned off to a new pad after capturing the heart of the town with their weekend wanderings.
In what has become an early summer event, a family of swans was helped across town from the Curlie Pond to take up residence in Montrose Basin.
In past years they have waddled the long road along Mid Links, but at the weekend the doting parents and their seven cygnets avoided having to make the trek unaccompanied on a wing and a prayer when they were given a helping hand by the SSPCA and police to the Basin edge.
The feathered flit was captured on camera by a number of locals, with the Montrose Memories Old and New Facebook site inundated with comments after the successful operation.
Paul Haslen, who filmed the family's successful relocation, posted: "I'm going to miss seeing them every day."
Penny Thomson commented: "This is just the best thing to see."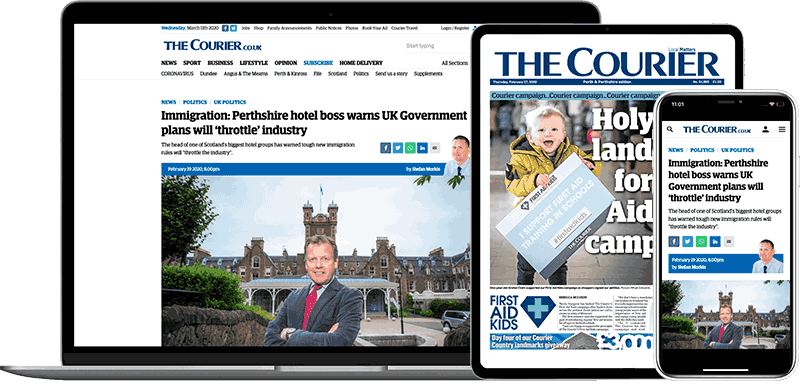 Help support quality local journalism … become a digital subscriber to The Courier
For as little as £5.99 a month you can access all of our content, including Premium articles.
Subscribe