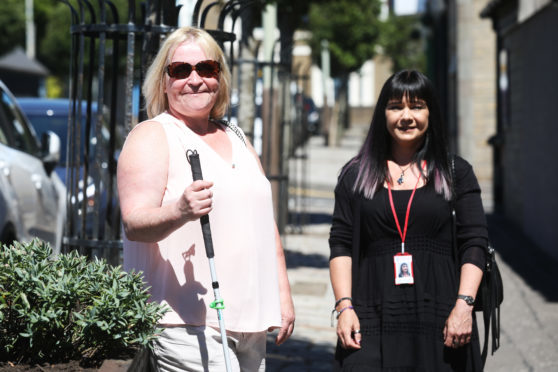 A sensory loss charity has made a desperate plea for Angus volunteers.
North East Sensory Services (NESS) have been seeking people to help support blind and deaf people throughout the region.
An appeal for volunteers to come forward in Angus did not receive a single response.
Volunteer co-ordinator Joan Kennedy, said: "There are so many people with sensory loss in Angus who find themselves isolated and in need of support.
"Volunteers would help us reach these people through our groups and also through our new provision of one to one support.
"It can make a huge difference to someone's life to have that support.
"All of our volunteer opportunities only take a few hours and you will meet some lovely people.
"NESS provide full support and training for the role and so you don't need any previous experience to volunteer."
NESS, an independent local charity and the first integrated joint sensory service in Scotland, delivers information, equipment and support.
People with hearing or sight loss often feel excluded as meeting people, making friends, forming relationships and school life can be difficult.
The organisation supports groups in Arbroath, Forfar and Montrose and is launching a new group in Brechin this month.
Volunteers are needed to support these groups and to help with transportation.
One-to-one support volunteers are required throughout Angus and will be matched with someone who is either housebound or requiring support to get out and about.
NESS group volunteer Linda Forbes said: "It gets me out of the house and makes me feel good and I am happy I can help."
NESS fundraising volunteer Nicky Milne urged people in Angus to get in touch and sign up to help.
She said: "I feel I am giving something back as I was able to get my life back through NESS services.
"Fundraising for NESS is a good thing to do as it allows more people to improve their lives and realise that they can still do the things they did before sight loss."
Anyone who would like more information and an application pack,  contact Joan on 07720 811896 or 0345 2712345 or by email joan.kennedy@nesensoryservices.org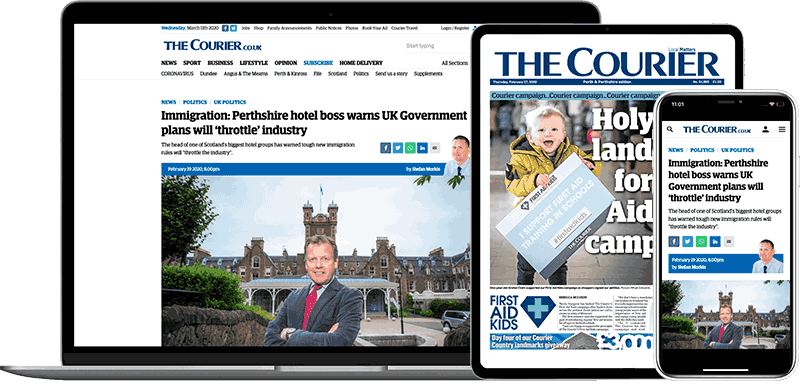 Help support quality local journalism … become a digital subscriber to The Courier
For as little as £5.99 a month you can access all of our content, including Premium articles.
Subscribe