Scottish fans were given a barmy World Cup alternative to watching the Auld Enemy on Saturday.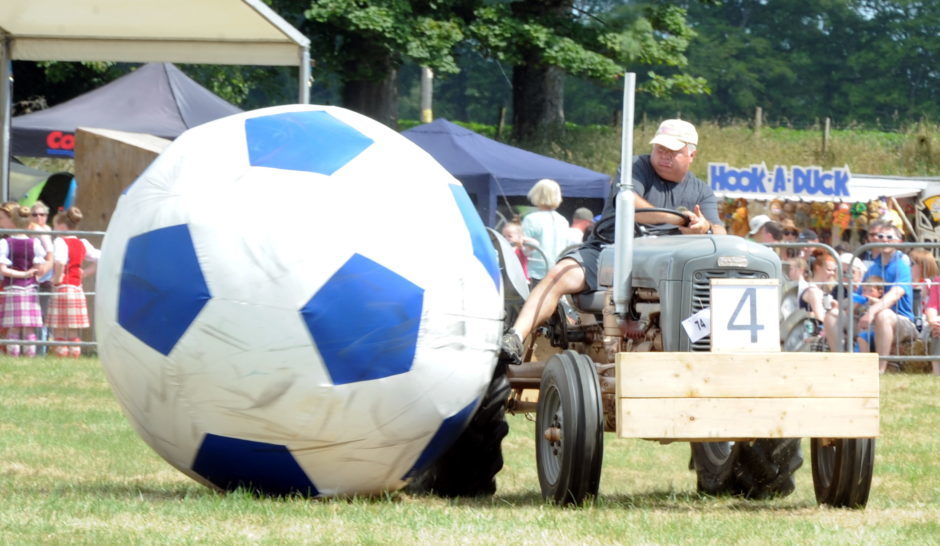 While football was coming home in Russia as England defeated Sweden to advance to the semi-final, vintage tractor football was being served up at the Fettercairn Show with a six foot ball and two bales for goals.
Some play to rival anything Russia 2018 can serve up here today at the Fettercairn Show. #Russia2018WorldCup pic.twitter.com/p985X5r4Gx

— Graeme Strachan (@C_GStrachan) July 7, 2018
The orange Nuffields, blue Fords, red Fergusons and grey Massey-Fergusons owned by members of Mearns Vintage Vehicle Club competed in the main arena throughout the afternoon.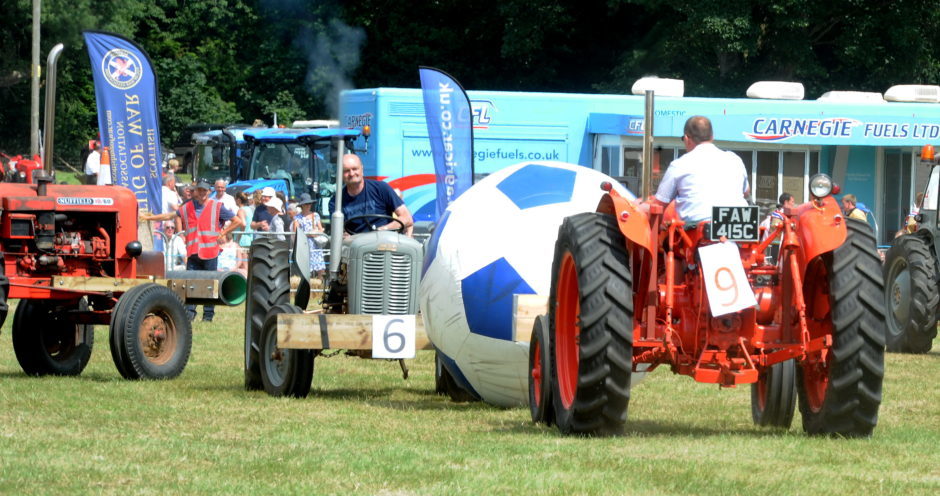 Club chairman Mike Robertson said: "We just wanted to do something a bit different and it's really captured everyone's imagination.
"Everyone has been talking about it and we've really enjoyed playing.
"Who knows how far this could go?
"Maybe other farmers will be inspired by us?
"They might decide to start up a team and we could be playing matches.
"Scotland isn't in the World Cup this year but who's to say we couldn't be competing in the Tractor World Cup in the future?"
Under starter's orders here for the tractor football at Fettercairn Show. pic.twitter.com/qFA10ODqVY

— Graeme Strachan (@C_GStrachan) July 7, 2018
The antique farm vehicles whizzed round the arena at speeds of up to 15mph and were the star attraction of the show.
The puncture proof ball was made by Montrose Rope and Sail Company while former Brechin chairman David Birse provided commentary.
Mr Birse said: "This is unique for this area and a UK first.
"When they asked me if I would help out I didn't hesitate.
"It's so much fun and it's brought a few more people to the ground today."
Mearns SNP councillor Leigh Wilson said: "The Fettercairn Show is always a summer highlight for me.
"It has a special place in the Mearns calendar and it lets communities come together and enjoy the best of what the area has to offer.
"I'm a big football fan so the tractor football was a favourite for me, even if their finishing touches weren't up to Lionel Messi's standards."
Angus North and Mearns SNP MSP Mairi Gougeon was attending the show in her first official engagement as Minister for Rural Affairs and the Natural Environment.
She said: "The Fettercairn Show was fantastic, it was great to meet so many people and tractor football brought an entirely new dimension to the day.
"An incredible amount of work goes into making the show happen and to make it a success.
"The fact that this was the 184th edition, underlines how popular this event is."
Already a big hit in countries such as Poland and Canada, tractor football has also been played in Ireland.