A once thriving Angus tourist attraction is in danger of hitting the buffers after visitor numbers halved over the last 10 years.
Kerr's Miniature Railway at the Arbroath waterfront is the only one of its kind in the world.
For more than 80 years families have flocked to the attraction, which opened on West Links Park in 1935.
In its heyday it attracted thousands during the summer season, but now visitor numbers have slowed to "a trickle".
John Kerr, 22, whose grand-father Matthew Kerr planned and built the railway, now fears the attraction could come off the tracks.
He is the third generation of his family to run the railway, taking over from his father, Matthew Jnr, who managed it while working as a history and geography teacher at Montrose Academy.
When John's dad died in 2006, his wife Jill continued his "labour of love" until their son was old enough to take it on.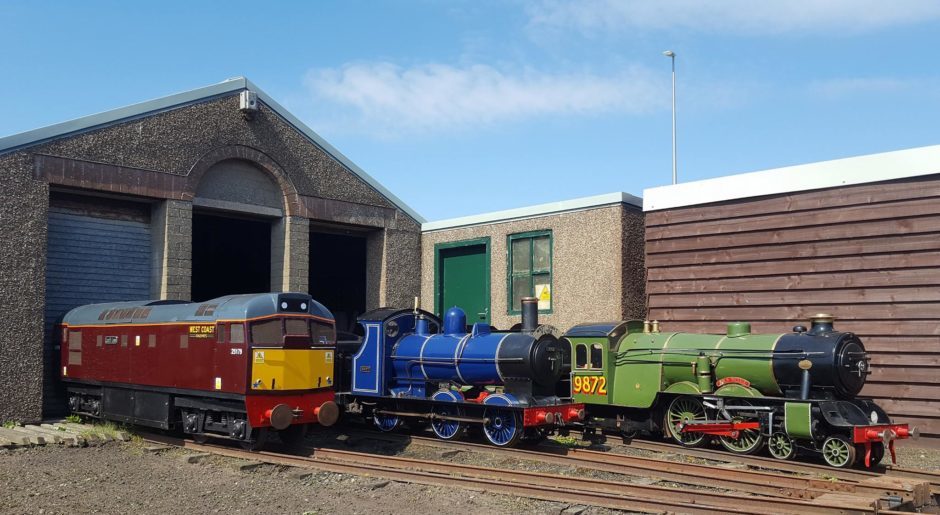 John said: "Dad had shown me every nut and bolt and I knew where everything went and how it worked.
"We are the oldest railway of its kind in Scotland and the gauge is 10 ¼ inches so it the only one of its kind still running in the world.
"We have opened again for another summer season. We are still keeping people happy but I have to stress numbers are not as good as they used to be."
John blamed part of the downturn in numbers on the re-location of the playpark on the West Links, further away from the railway.
He continued: "Four years ago Angus Council moved it towards the town and since then our numbers have been decimated.
"We are 50% down from 10 years ago.
"We have visitors from Glasgow, Edinburgh, Dundee and Aberdeen coming for a day out but we need local people.
"If the numbers don't pick up I can't see a long-term future.
"I would love to see the railway running for many years to come but we now only have trickles of people whereas before we used to have queues."
The line is primarily run by five regular volunteers but the team are always looking for more helpers.
Plans to extend the Arbroath track have been out on hold, while John looks at ways of promoting the attraction to the next generation.
A classical musician who is on call 24/7 for the local coastguard, he also runs a miniature railway in Cleethorpes in Lincolnshire which attract hundreds of thousands of visitors a year.
Kerr's Miniature Railway is open daily until the middle of August from 11 am to 4 pm, weather permitting.