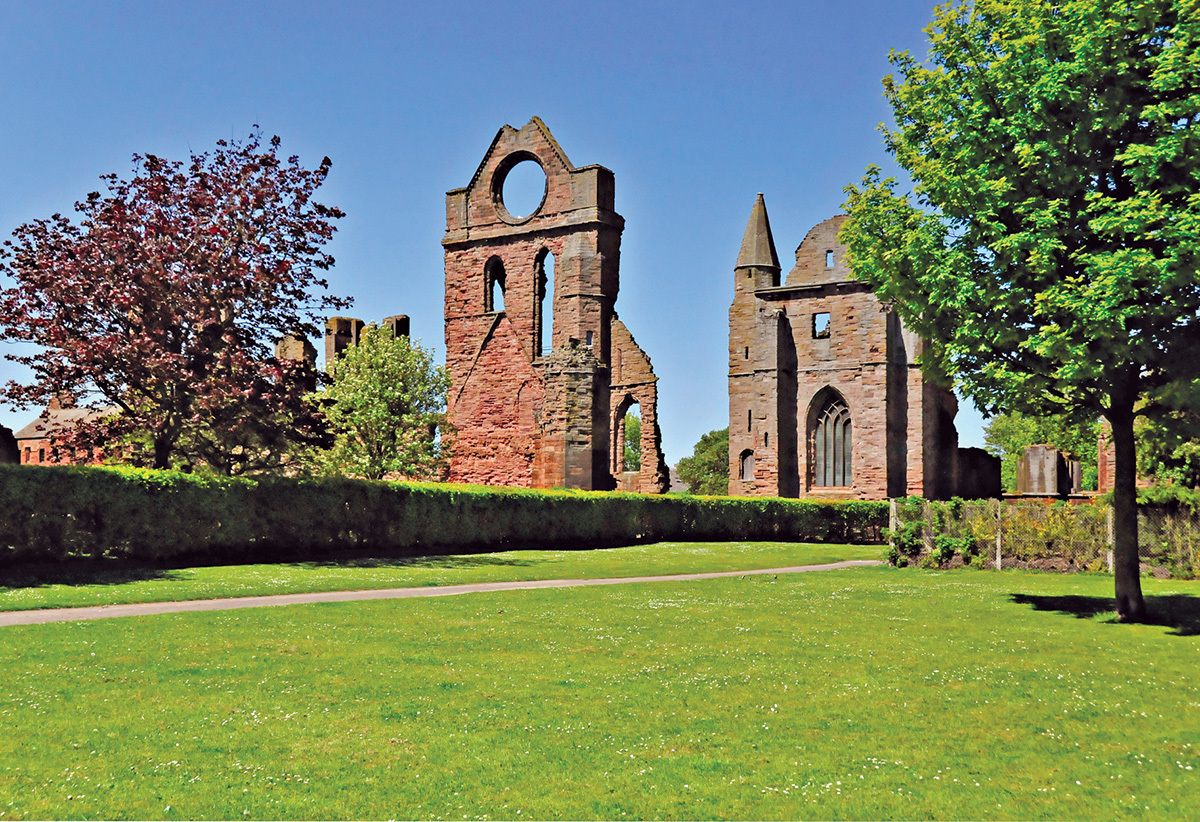 Police hunting the yobs who spray-painted graffiti in a two-day vandalism spree at Arbroath abbey have made an arrest.
As well as the damage caused by the paint, a ladder was used to smash a window, and chairs were removed from the 12th century historic landmark, sparking fury from local politicians, and a plea for information to trace those responsible.
Police Scotland have now confirmed that a 16 year old boy has been charged in connection with vandalism, and are continuing to follow other lines of positive enquiries.
Inspector Gary Aitken said :"This building is historic to the town of Arbroath and there is nothing to be achieved by damaging the Abbey other than creating needless expense and causing upset.
"Vandalism will not be tolerated and where offences are reported to Police Scotland, offenders will be dealt with appropriately."
Historic Environment Scotland who run and maintain the iconic ruin said it could take week and cost "well over four figures" to repair the damage in a sophisticated, expert-led operation.
At the time of the damage, Angus Council leader David Fairweather slammed those responsible, describing them as "idiots" and "mindless buffoons."