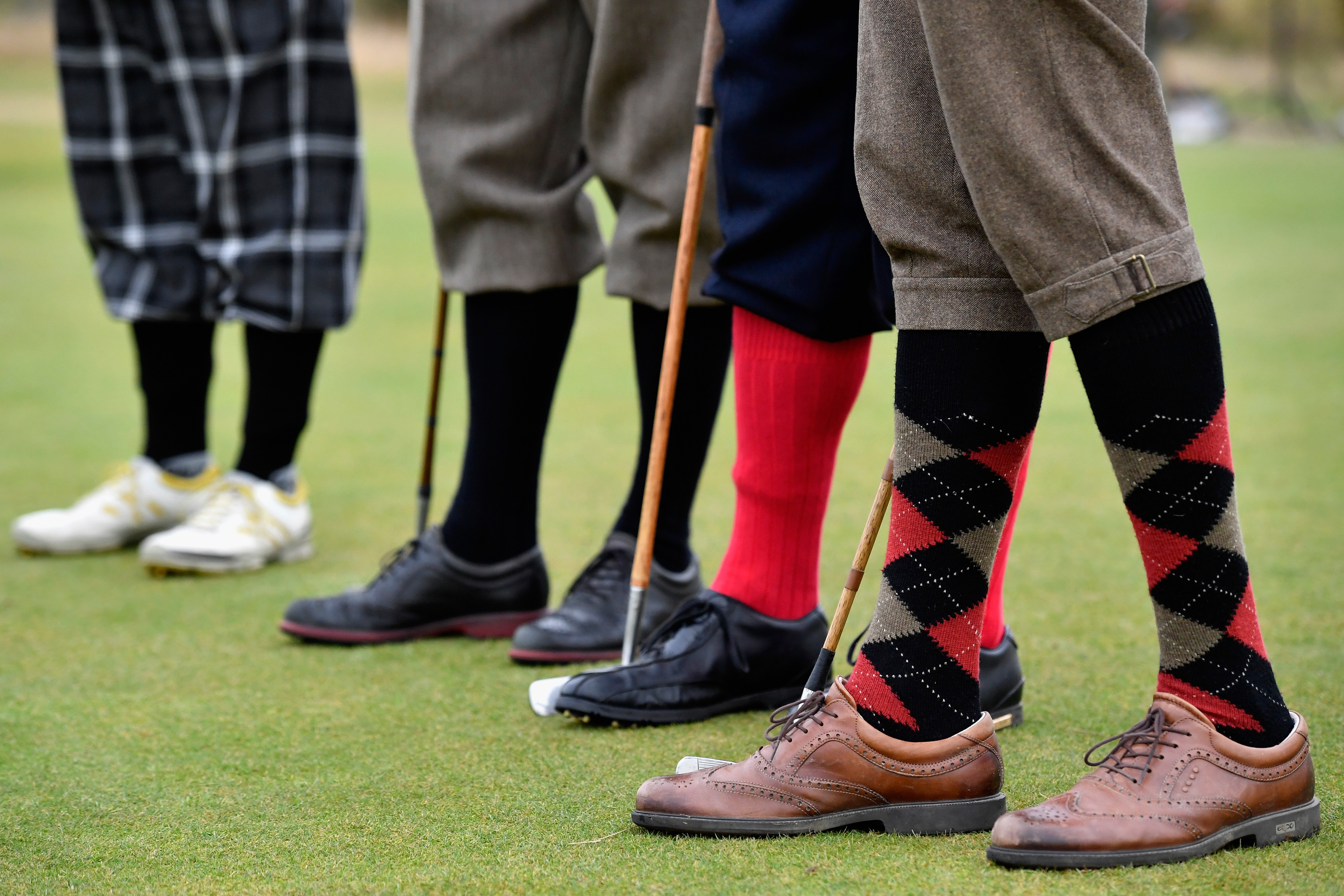 Carnoustie Golf Club has teed up for the Open Championship next week with a drop-in event which explored the town's golfing heritage.
Visitors to the event, which ran from 3pm to 8pm, were welcomed to the club house by club members and a representative from Angus Alive.
The event also gave visitors an opportunity to see the progress of preparations for the Open outside the clubhouse.
The event showcased the club's huge collection of trophies, medals and other memorabilia dating from its foundation in the mid-19th Century.
Angus Alive provided information boards, photographs and other items relating to Carnoustie during the ascendancy of golf in the town.
Visitors were also directed to the local library which also boasts a collection of material relating to the area's local and golfing history.
Club Captain Bill Thomson said: "Carnoustie had a major impact on the development of golf in America, with around 200 young people, all trained golf club makers, making the voyage to the USA, where many became the greatest golfers of their age and some became the first officials of the PGA."
Included in the display are the two US Open winner's medals won by Carnoustie born Alex Smith in the early 1900s.
The famous golfing family, the Smiths who hailed from Carnoustie, bequeathed their considerable collection of championship medals and trophies to the club in the hope of inspiring future generations.
Alex Smith won the US Open twice, the Western Open twice and the Metropolitan Open four times.
His brother Willie Smith first won the US open in 1899, but was later killed in the Mexican revolution.
At that time the Western Open was often considered a major, since many of the top players were always in competition.
In 1906, at Onwentsia Club in Lake Forest, Illinois, he posted a 72-hole score of 295, which at the time was the lowest score ever posted at either the US Open or the British Open.
For his victory, he won a grand prize total of $300.
Next week, the winner will drive off with $1.89m.
Throughout his career, he played in 18 US Opens and had 11 top 10 finishes.
The collection, which is a joint archive between the club and the Diablo golf and country club in San Francisco,  has attracted world-wide interest, with television camera crews and journalists vying to secure footage of the memorabilia which is secured behind armoured glass.