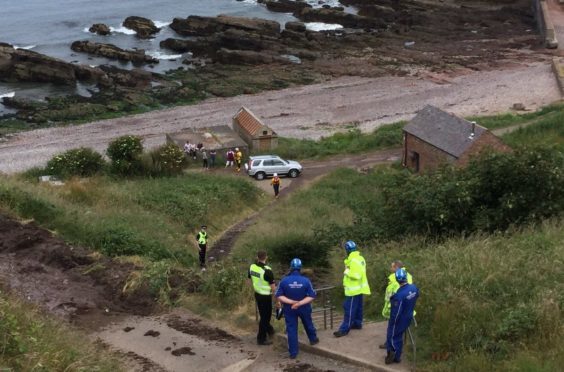 Five people had to be rescued from an Angus beach after being cut off by a landslide on Tuesday afternoon.
It is believed a burst water pipe caused part of the hillside overlooking the shore, near the But'n'Ben restaurant,  to collapse on to the roadway, trapping the visitors.
A spokesman for Police Scotland said the force had been alerted to the unfolding drama on the picturesque beach near Arbroath at 1.40pm.
A concerned member of the public had raised the alarm as mud and debris blocked the path.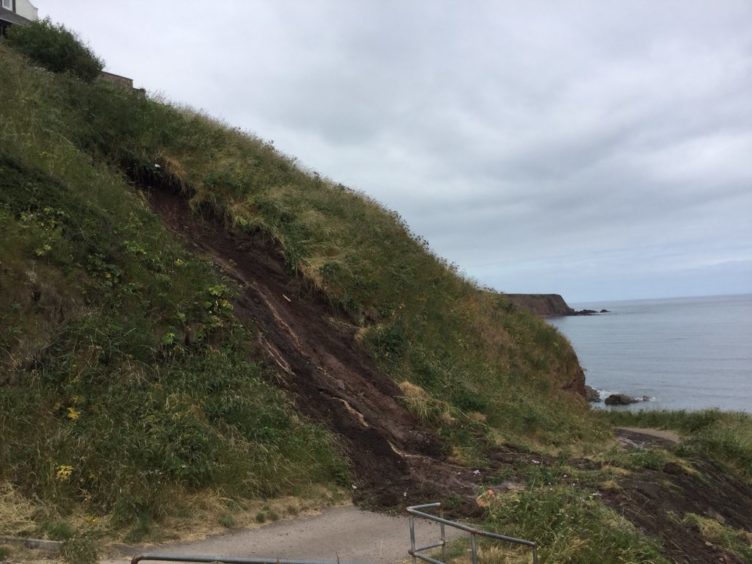 A car, with five people, had been cut off on the beach by the slippage.
The Coastguard helped in getting the people, who were not in any immediate danger, to safety.
Teams from Carnoustie and Montrose were on the scene along with a lifeboat from Arbroath and the trapped people were transferred to a fishing boat.
No one was injured and the five are all safe.
However, the road and stairway on to the beach is still blocked.