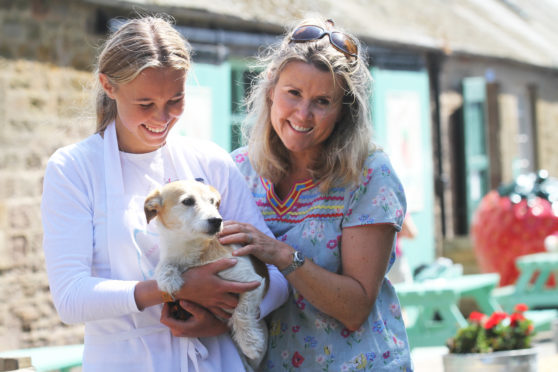 A mischievous dog is gearing up for a return to the limelight, a year after she sparked a major missing pup hunt.
Scruffy the Jack Russell was a popular fixture at East Scryne Farm near Carnoustie until she vanished 12 months ago.
The disappearance prompted a frantic search and a £1,000 reward offer, amid fears she had been kidnapped.
She was eventually found after 20 hours stuck down a rabbit hole and has since found herself in trouble with the dog warden, resulting in her being banned from visiting the shop.
However, so many customers have been asking after her that owner Kate Porter is now planning a special Scruffy Day for all her admirers.
Kate said Scruffy "hasn't had the best year" after falling foul of the dog warden.
"She absolutely loves people but she got into the habit of barking at someone as they went past on their bike and running out on to the road," she said.
"This caused a few problems and unfortunately she now has to be kept fenced in the garden as the dog warden paid us a visit after there was a complaint.
"She was part of the furniture at our farm shop but we now keep her in the garden just in case she starts barking at people.
"We know that she is badly missed by the customers and they are always asking after her.
"We will now be organising a 'Scruffy Day' where people who miss Scruffy could come and catch up with her."
She said the response to Scruffy's disappearing act had shown how much the little dog was loved.
"We had gone off with dogs and ponies and kids for a walk and Scruffy just vanished," she said.
"One minute she was there and the next minute she wasn't.
"We had a frantic few hours and had all the berry pickers helping us with our search.
"Annie, our eldest child, set up a Facebook page for a reward for £1,000 because we were so desperate for her to be returned."
It was Annie who found Scruffy after going out to search again early the following morning because she couldn't sleep for worrying.
"Eventually, just at the border to the neighbouring farm, she heard a muffled bark underground, ran back to get a spade and dug Scruffy out of a rabbit hole,"  said Kate.
"We reckon she had been barking for about 20 hours.
"Annie ran back to the house with her and we were all so happy."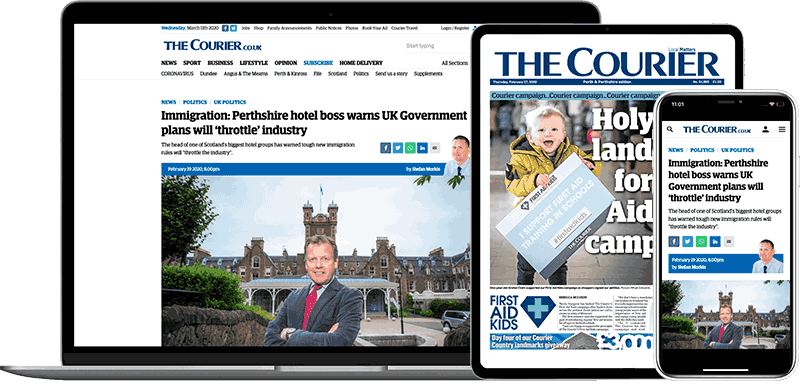 Help support quality local journalism … become a digital subscriber to The Courier
For as little as £5.99 a month you can access all of our content, including Premium articles.
Subscribe