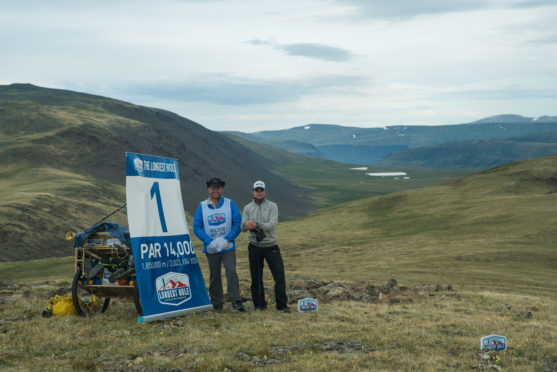 Carnoustie may well have seen some strokes of genius during the Open tournament, but the course pales in comparison to the 82 day, 1250 mile hole played across Mongolia earlier this year by a young golfer.
The epic adventure, dubbed by some as 'undoubtedly the greatest golf adventure of all time', has been turned into a ninety-minute film called The Longest Hole: Golfing Across Mongolia, and was being shown throughout the week in Carnoustie's Dibble Tree Theatre.
Adam Rolston, 28, a former rugby player from Northern Ireland played across deserts, glaciers and treacherous rocky ground to complete the journey in just over 20,000 shots, having teed off high in the Altain mountains, and ended at the 18th hole of the Mount Bogd golf club in Ulaanbaatar.
Rolston, accompanied by his friend and caddy Ron Rutland, took to one of the most rugged parts of the world with the aim of promoting the game – and setting a world record.
The pair were joined half-way through the journey by a stray dog which they named UB, after their destination of Ulaanbaatar, who accompanied them on the rest of the journey, an outstanding canine feat in itself.
The pair played the hole completely within the spirit and laws of the game of golf, and tracked every shot and kept score using a purpose-built app.
Instead of the tens of thousands of fans lining the course at Carnoustie to catch a glimpse of the world's best, Rolston and Rutland worked in splendid isloation.
Their target of covering around twenty-five kilometres per day proved ambitious in the first week, when they were slowed down by inclement weather, with later days averaging just ten kilometres.
The lack of modern roads was another challenge with the pair carrying all their food and equipment on a specially constructed cart which was pulled along the journey by Ron.
Apart from the spirit of adventure that set the pair on their journey, there was also a charitable element with money raised going to Lauraeus Sport for Good, which used the power of sport to end violence, discrimination and disadvantage by supporting over one hundred projects across 40 countries, and the South African Golf Development board which has a focus on golf development.
The project was Sanctioned by the European Tour,  and Guiness World Records even created a new category for the endeavour  for the longest golf hole ever played.
There were several showings of the film each day at the Carnoustie theatre.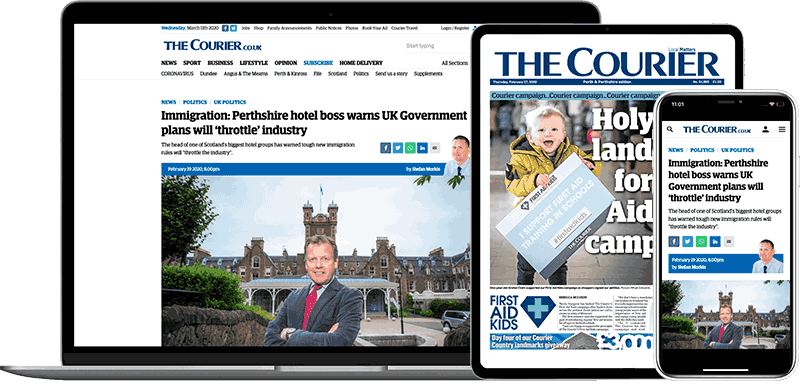 Help support quality local journalism … become a digital subscriber to The Courier
For as little as £5.99 a month you can access all of our content, including Premium articles.
Subscribe