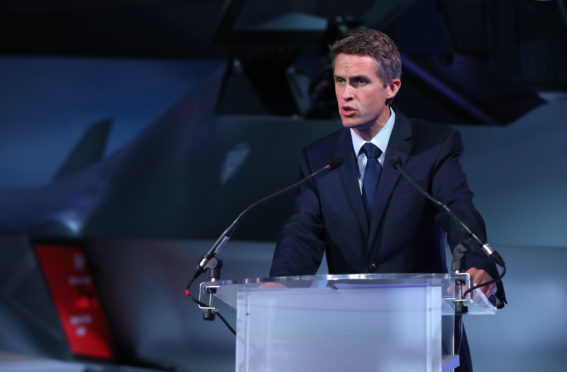 Troops based in Scotland will have their salaries topped up by as much as £1,500 to offset SNP tax hikes, the Defence Secretary says.
About 8,000 Armed Forces personnel paying the Scottish rate of income tax – including those stationed in Leuchars and Arbroath – will benefit under Ministry of Defence plans confirmed on Thursday.
The "mitigation payments" will be worth between £12 and £1,500 per person to nearly half of all 14,000 MoD personnel in Scotland, at a cost of £4 million a year to the UK Government, ministers announced.
Defence Secretary Gavin Williamson said: "It is completely wrong for the brave men and women of our Armed Forces to be punished for serving in Scotland by unfair raids on their pay packets by the Scottish Government.
"That's why we have taken this urgent action to ensure that our troops are treated equally and fairly."
Workers in earning more than about £33,000 in Scotland have been paying more in income tax than those down south since April as part of the Scottish Government's 2018/18 budget.
Kirstene Hair, the Scottish Conservative MP, whose Angus constituency hosts the Royal Marines at RM Condor, said: "Armed Forces personnel sacrifice so much for our United Kingdom – whether working with NATO, through humanitarian efforts or in combat, and it is right they should be paid equally across the United Kingdom for the work they do."
The top-up payments have been confirmed – and will be backdated – for the 2018/19 tax year, and will be reviewed annually, says the MoD.
SNP figures point out there are special perks for the Scots taxpayer, including free personal care and prescriptions and no university tuition fees.
North East Fife MP Stephen Gethins, whose constituency includes the Leuchars Army baracks, said: "If the UK Government took the same approach to deciding pay as the Scottish Government does for public servants, who have just seen a 3% pay rise, service personnel would also be seeing a significant rise in their income as reward for the work they do."
Scottish Finance Secretary Derek Mackay pointed out that 70% of people in Scotland are paying less tax this year than they did last year after his reforms.
He added: "We are fully committed to supporting the armed forces community and armed forces families in Scotland benefit from services not available elsewhere in the UK, such as free school meals, prescriptions and eye tests, and tuition fee and living cost support in higher education when they are ordinarily resident.
"It is disappointing that, despite making an offer to discuss the differential taxation of military personnel, the Scottish Government has not been consulted on the proposal announced by the MOD."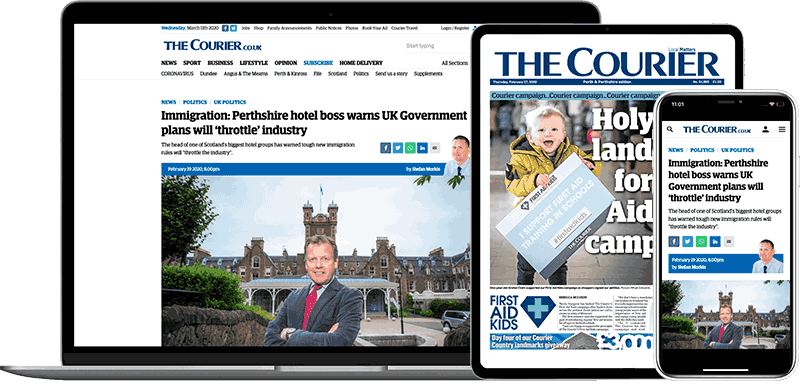 Help support quality local journalism … become a digital subscriber to The Courier
For as little as £5.99 a month you can access all of our content, including Premium articles.
Subscribe