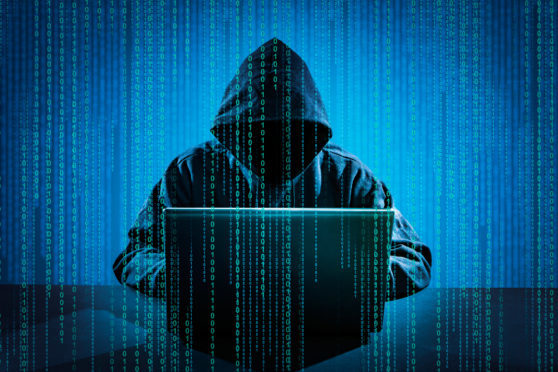 Sextortion scammers have been targeting Angus residents in a sinister new cash con.
In a threatening move, the online crooks are sending emails to innocent victims claiming to have evidence of them accessing online porn sites and threatening to expose them to family and friends unless they hand over money.
Angus Council's Financial Abuse Support Team (FAST) has now issued a hard-hitting warning about the "nasty" scam.
Mark Hodgkinson, Angus Council's Adult Protection and Review officer, said: "We have seen a few recent nasty cases of attempted extortion cases where criminals send out e-mails to people alleging they have compromising photos, videos, or evidence of someone having accessed porn on their computers.
"They ask for payment in Bitcoin or iTunes vouchers to stop them publishing details over the internet to friends and family."
"It's a scam," added Mr Hodgkinson,
"If you get this kind of email delete it immediately, change your computer passwords and report the attempted scam to Action Fraud.
"Don't be taken in.
"If you know of any vulnerable adult or child at risk of financial harm of any sort please contact the Angus Council Access line on 03457 777 778 and ask to make a referral to the Angus Financial Abuse Support Team."
The new and worrying type of scam is the latest in a series highlighted by the authority's FAST unit.
As well as offering online and telephone advice, it stages regular pop-up scam advice sessions across Angus to try to alert members of the public what to be on the lookout for.
Experts work in partnership with Police Scotland, Trading Standards and officers from other authority departments including adult protection and welfare rights in their efforts to protect people from being duped.
Recent scams have involved i-Tunes vouchers and a con which has seen people fleeced of their life savings in a pensions fraud.
In 2015, it was suggested Angus folk were being scammed to the tune of some £15 million a year.