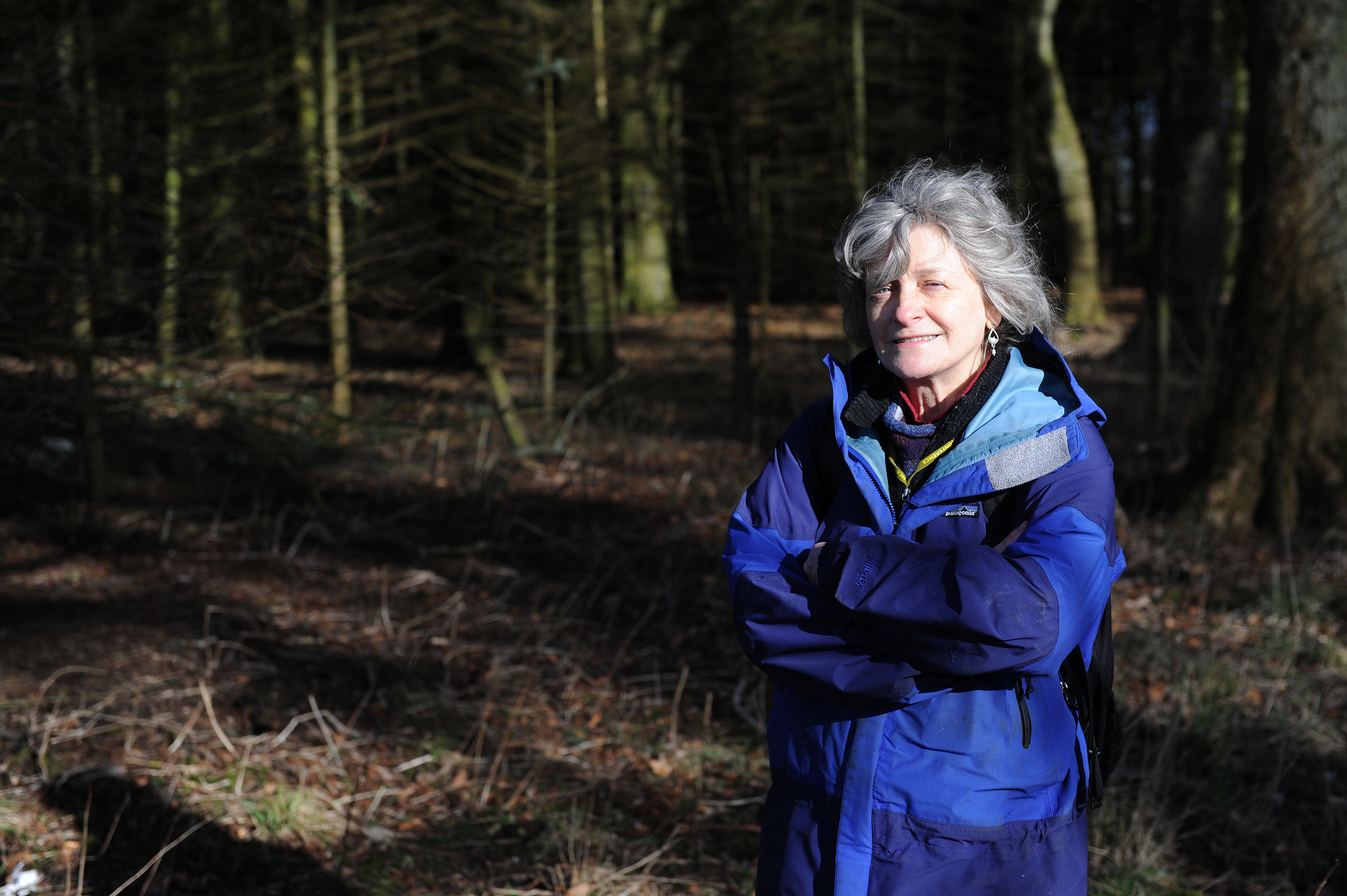 An Angus woman campaigning for a law to have all cats neutered will sharpen her claws outside the Scottish Parliament wearing a six-foot cat costume.
Dr Ellie Stirling will be standing outside Holyrood on September 5 with a wildcat display and banners and posters after telling MSP's "it's a no brainer".
MSPs will be given an invitation to see a wildcat and learn more about cat suffering as part of Dr Stirling's petition, which is currently going through parliament.
Dr Stirling bid to have all owned cats neutered, microchipped and registered is being considered by the Scottish Parliament's public petitions committee
The petitions committee decided to seek submissions from a wide range of expert bodies in conservation, feline biology and ecology, habitat creation and land management.
Dr Stirling also gave a presentation to a meeting of the cross-party group on animal welfare on the domestic cat welfare problems caused by the over-population of cats.
She said: "I'd like to say there is a date for d-day. However it's not in my power to say or know.
"I do believe the process is better to be done fully and in depth, so that MSPs and others have the opportunity to process and drill down and question the arguments because the more that happens the more convincing the case is and the better it will be bedded in, in action, when it happens.
"The way I see it my job was to bring the evidence and the experiences of frontline cat workers to their attention.
"If you look at that, it's a no brainer. Of course that doesn't mean it's going to be done.
"But it's a long game and I'm here for the duration."
A licensed exemption scheme would be set up to enable responsible breeding of owned cats by appropriate persons.
This, she said, would help to stop the suffering of domestic cats and save the Scottish wildcat.
Numbers of the protected species are dwindling and interbreeding is regarded as the biggest threat to the wildcat population.
"Reports say that 87% of cat owners have their cats neutered," she said.
"This is a great achievement, so how do we explain the fact that the domestic cat population is still exploding, and animal shelters are in crisis?
"The answer is that the 13% of owners in Scotland who keep un-neutered cats are producing enough new cats to more than double the owned cat population every four years, at a time when the available homes has been on the decline since the turn of the century.
"This over-production displaces existing cats from homes and overspills into the already considerable population of homeless and unwanted cats.
"Seven in 10 kittens born now can expect to be homeless at some point during their lifespan.
"The pet charities and veterinary professionals have done an excellent job with education, voluntary appeals and financial assistance to get us this far.
"However, the level has been stuck at 87% for many years now, and this is not the fault of the charities.
"Policy change is needed so that we can have a healthy cat population, and where the needs of every cat are met.
"A staged introduction of new measures including to neuter all cats would enable change to bed in and people to adjust."