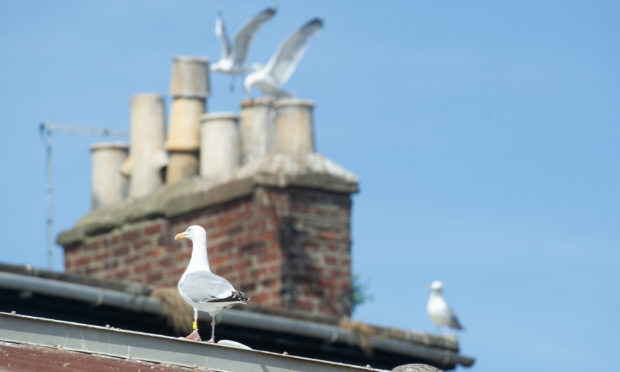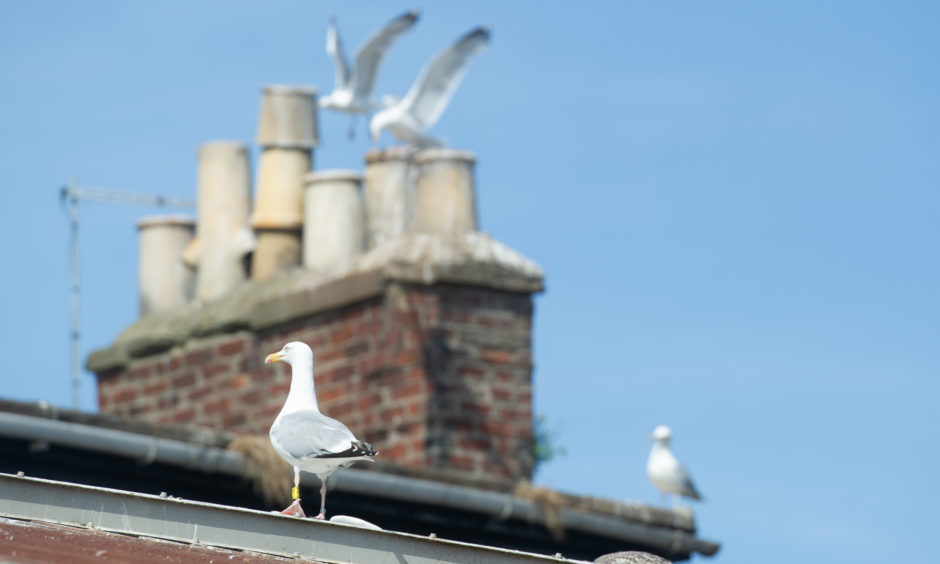 Aggressive Angus gulls should be culled because other methods to control the birds have failed, according to a local councillor.
Montrose Independent councillor Tommy Stewart has called for the get-tough measure to be introduced after receiving reports of a number of gull attacks on members of the public, including one where the victim required medical treatment.
He now wants a new approach to control the birds' population.
Councillor Stewart said: "In one recent incident, a lady required medical treatment after an attack and I understand that only this week a gentleman received a cut to his head from an aggressive gull.
"These cases may well just be the tip of the iceberg, and I believe that many other incidents go unreported, which masks the scale of the problem.
"The fact that Open championship in Carnoustie required the services of a Tawny Eagle to keep the gulls at bay speaks for itself.
"This has been an issue that has affected coastal towns for long enough, and one I have raised many times over the last few years.
"The Council have tried various methods to contain the problem, such as deployment of a hawk, issued advice not to feed seagulls and also a free nest and egg removal service, all of which, has had little effect.
"I feel we now have to look at a cull, before the situation gets any worse."
Dundee City Council have implemented a cull in the past after exhausting all other non-lethal alternatives, including noise deterrents, plastic owls and netting, and in 2017 shot 165 aggressive gulls and 30 chicks.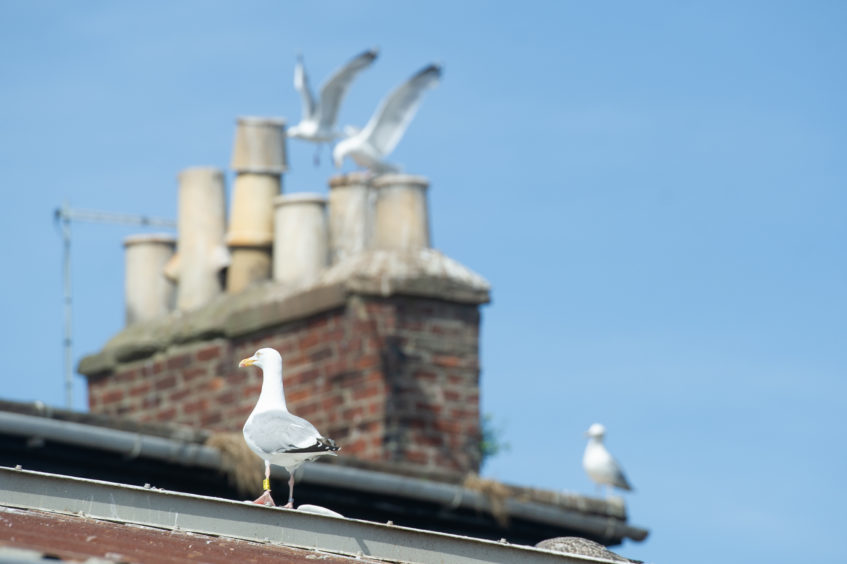 Mr Stewart insisted he didn't want to see gulls killed inhumanely but added more drastic action must be taken as the problem will not go away by itself.
He said: "I live in the Glens area of Montrose which has become one of the havens for breeding gulls, and we can see upwards of 100 of them, some of which are swooping on people walking along the street.
"It's become impossible to leave your back door open, with the gulls being brave enough to even come into your house in search of food."
An Angus Council spokesman said: "Seagulls are protected under the Countryside and Wildlife Act.
"However, the Council has a "general licence" to control these birds by non-lethal means.
"The law does allow for lethal means of control in relation to seagulls, but only in very extreme circumstances, such as where there is a risk to human health.
"We offer a free egg removal service to all domestic residents and we ask anyone who sees nest-building activity on their property to contact us as soon as possible to make arrangements for the eggs and nest to be removed.
"Unfortunately once eggs hatch the gulls start swooping in order to protect their chicks – at this point no action can be taken.
"We also discourage people from feeding gulls but again do not have any powers to take action against them if they do."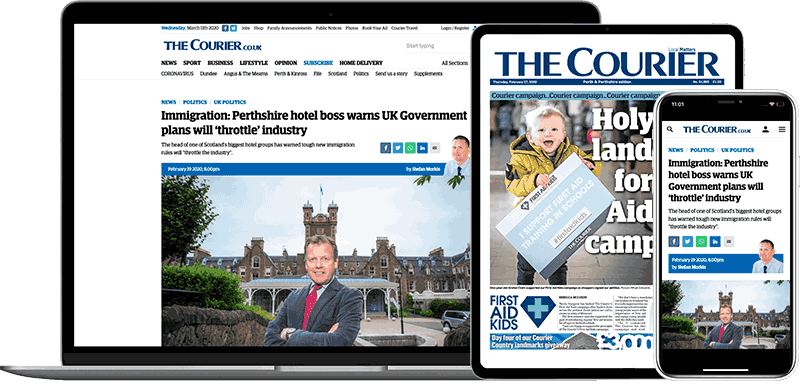 Help support quality local journalism … become a digital subscriber to The Courier
For as little as £5.99 a month you can access all of our content, including Premium articles.
Subscribe