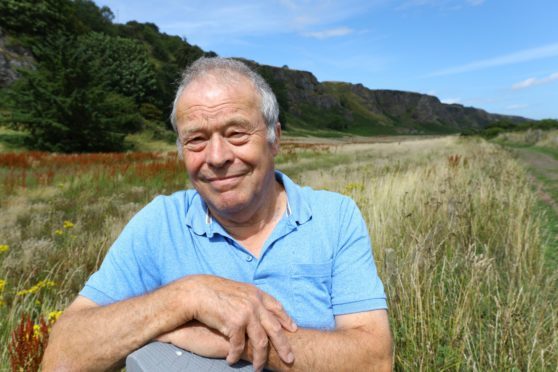 A Mearns man has returned to the scene of a cliff drama which has remained a mystery for 54 years.
Eddie Valentine, 72, from Marykirk, recalled the events of the summer of 1964 after reading about the Auchmithie landslip which happened last month.
A full-scale emergency operation was scrambled to rescue a stricken group, cut off after mud and rubble blocked a road and stairwell.
Mr Valentine's thoughts immediately turned to 1964 when he was involved in a rescue after going to St Cyrus for a picnic with his partner and two friends.
"Just past the kirkyard we noticed a couple of people waving from the scree at the base of the cliffs," he said.
"We waved back but they didn't seem in distress. We couldn't find a spot to picnic and turned back.
"We were met by a lady and her daughter carrying blankets. They had seen someone fall from the cliffs."
Mr Valentine said his party immediately went back.
His girlfriend was a member of the Red Cross and another friend was a student nurse.
Mr Valentine said: "The two young men who waved were just sitting there.
"They were obviously in shock. It went through my mind that nobody appeared to be hurt,
"A moment later I was shocked at the scene before me."
He said a man was at the bottom of the cliff with a head injury. They used the blankets to stem the bleeding before an ambulance arrived at the scene.
Mr Valentine said he was glad to get away and went back down to guide the ambulance through the field.
"In those days it was just a driver with no paramedics or medical equipment," he said.
"We carefully placed the man on a stretcher and carried him to the ambulance. By now his two friends had gone."
Mr Valentine said they stayed to have a picnic.
They were interrupted by a black Vauxhall Victor Estate being driven by a local policeman.
He pulled up with a stretcher and asked where the casualty was, only to be told he was too late.
"The accident made the next day's paper," said Mr Valentine.
"We never did find out who the injured man was or what happened to him.
"I often wonder – even to this day – what became of him that day. One ambulance driver and one policeman?
"Nowadays such an incident would create a massive turnout by the emergency services. In 1964 we just got on with it."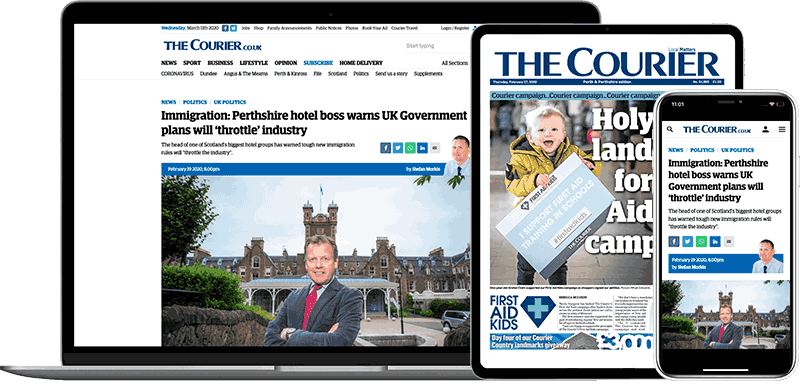 Help support quality local journalism … become a digital subscriber to The Courier
For as little as £5.99 a month you can access all of our content, including Premium articles.
Subscribe