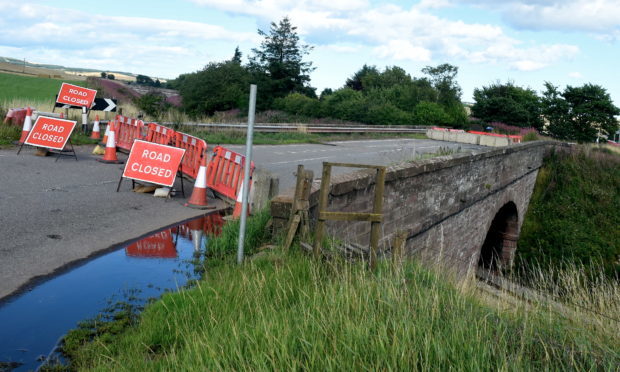 A crumbling Mearns bridge across the main east coast rail line is to be demolished as soon as possible after being found to be unsafe.
Earlier this summer, Aberdeenshire Council introduced a one-way system at the 169-year-old Abbeyton Bridge, near Fordoun to allow engineers to examine major defects found on it.
The authority had indicated the bridge carrying the B966 over the Aberdeen to Edinburgh rail line could be the subject of restrictions for up to 18 months in a bid to ease the load on the historic structure.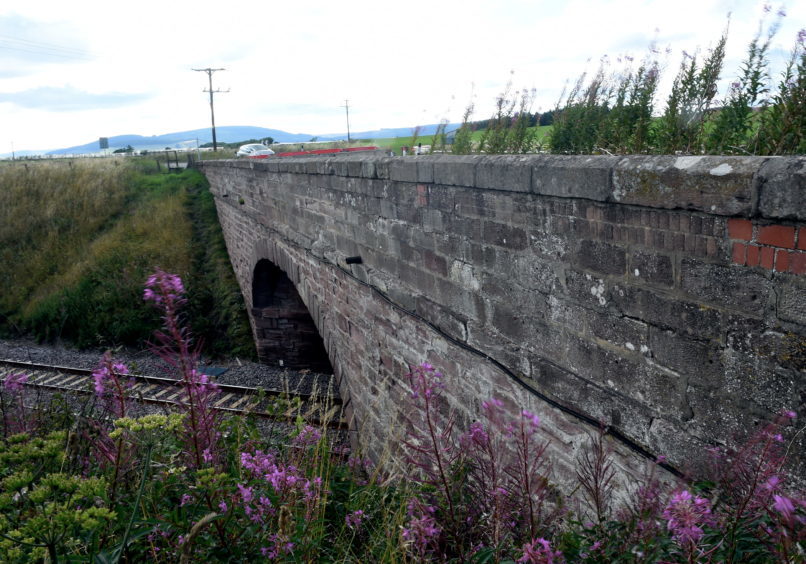 However, early inspections have revealed that the structure – also known locally as the Cocketty Bridge – is in such a poor state it poses a "danger" to the rail line passing below.
The council will now begin talks with Network Rail to put plans in place for its demolition.
Any potential impact on rail services is yet to be determined.
Aberdeenshire Council's structures manager, Donald MacPherson, said: "Following structural inspections of the B966 Abbeyton Bridge, near Fordoun, it was closed at the end of last month in the interest of safety, for both road and railway users.
"We appreciate this decision impacts on road users and the nearby Castleton Farm Shop, but it has been taken purely in the interest of safety.
"We have been communicating with local businesses and are ensuring diversions are adequately signed.
"Even with all vehicle traffic removed, this 169-year-old bridge remains a danger to the railway over which it passes, with significant structural defects which we are continuing to monitor.
"Unfortunately repair is not an option, so we are seeking to demolish it at the earliest opportunity, minimising disruption to the railway, with a view to replacement in the longer term."
The one-way arrangement left southbound traffic unaffected, but northbound vehicles facing a 20-mile diversion via the junction with the A90 at Fordoun.
The closure had an impact on the popular Castleton farm shop and cafe near the bridge, but council bosses agreed to move signs highlighting the diversions in place for motorists.
A Network Rail spokesperson said: "We are aware of the condition of the structure and are liaising with the council as they work to resolve the issue."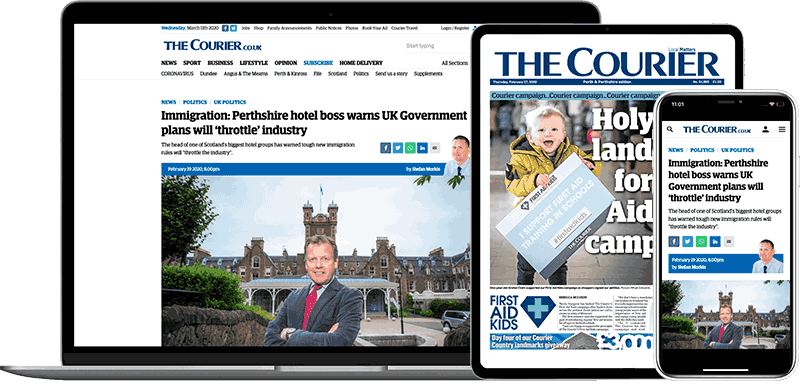 Help support quality local journalism … become a digital subscriber to The Courier
For as little as £5.99 a month you can access all of our content, including Premium articles.
Subscribe