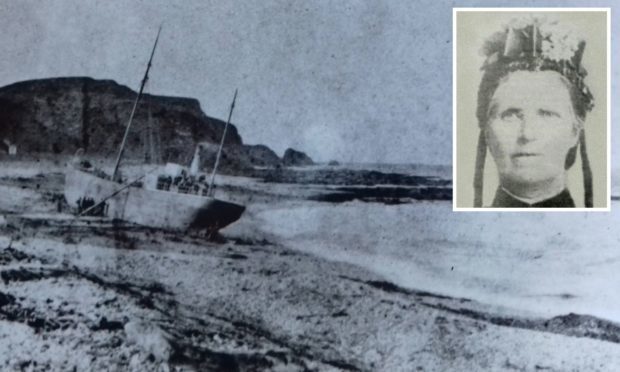 An Angus descendant of a north-east heroine who saved the crew of a Dundee steam ship almost 135 years ago hopes relatives of the men may be able to attend a poignant coastal ceremony this weekend.
Jane Whyte's remarkable actions are to be highlighted in a new storyboard sited at Aberdour beach where she waded into the sea to help the men of the stricken William Hope on a treacherous October night in 1884.
As the boat drifted helplessly towards jagged rocks following an engine failure, the 40-year-old mother-of-nine entered the stormy waters to catch a rope thrown by the desperate sailors.
Wrapping it around her waist, she then struggled back to shore, providing the lifeline for the men to make it to land.
In all, 15 men safely reached shore from the William Hope.
The mother-of-nine's bravery was recognised by the award of the RNLI's highest bravery award and £10, which the quiet heroine used to buy the farm the family lived on and secure her children an education.
On the centenary of her death this weekend, descendants of Whyte will gather at an existing memorial to her on the north east coast for the unveiling of the storyboard they hope will ensure her remarkable actions are remembered for generations to come.
Saturday's event will also see the first performance of a song written in her honour by family member Robbie Kelman.
However, despite Whyte's courageous actions being well document, a great grandson of the heroine said a piece of the jigsaw remains missing, with little known about the family of the crew, or the ship's owner.
Bob Fraser from Letham, near Forfar is hopeful an eleventh hour plea may unearth connections to the crew who owed their lives to the brave mum's selfless actions that night.
"A commemorative plaque was erected in 1986 and the information board which will be unveiled in the weekend ceremony will describe the rescue," said Mr Fraser.
"We have large family who will be attending the event, but would like, even at this late stage, to try to make contact or at least inform members of the crew's family that this is happening.
"Despite our research, we haven't been able to find a crew list to dig into that side of the story, or find out more about the ship's captain, a Mr Golder or its Dundee owner."
New Aberdour, Tyrie and Pennan Community Council have worked with the family, Aberdeenshire Council and the RNLI to complete the storyboard project and the ceremony is to take place at New Aberdour on Saturday at 3pm.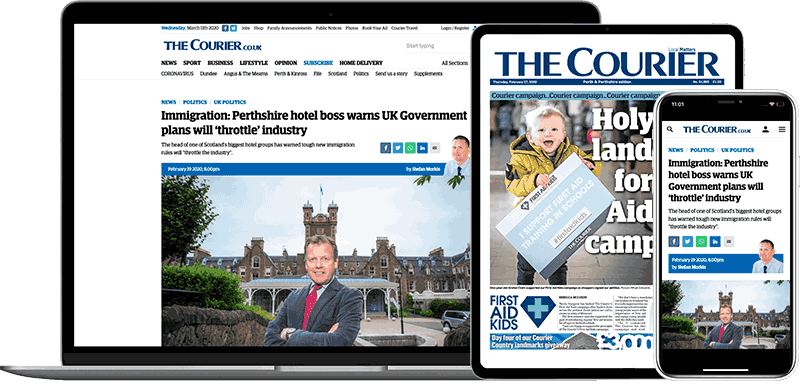 Help support quality local journalism … become a digital subscriber to The Courier
For as little as £5.99 a month you can access all of our content, including Premium articles.
Subscribe