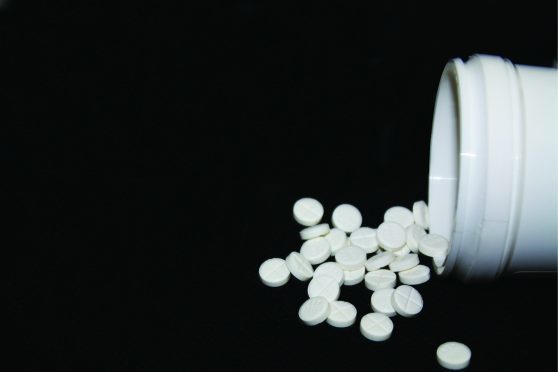 Patients in Angus are being urged to buy their own medicines as the region struggles to shrug off its "sick man of Scotland" tag.
The plea comes after Angus Health and Social Care Integration Joint Board warned earlier this year that a £2.5 million overspend in prescribing costs could impact on other services.
The sums spent on prescribing in Angus are significantly higher than in other areas of Tayside and Scotland, with around £280,000 going on common painkillers such as paracetamol and ibuprofen.
The figure does not include the costs of the GP and practice team time, or the dispensing fee paid to the pharmacist.
Now Angus Health and Social Care Partnership is asking local patients to help it cut costs by purchasing their own medication instead of seeking prescriptions.
Dr Scott Jamieson, local GP and Angus clinical lead for prescribing, said: "While many medications do require individual patient prescriptions, we want to talk to the public about a range of prescribed medicines which are available far more cheaply over the counter in local community pharmacies and supermarkets."
A pack of 16 paracetamol capsules costs the NHS 65p, but the same product can be purchased in supermarkets at prices ranging from 54p to 75p.
The request does not extend to patients with chronic conditions that require ongoing use of pain relief, who are encouraged to continue to access their medications on prescription.
Dr Jamieson continued: "We are asking people who ask their GP for painkillers for short term complaints such as headaches, muscular aches and sore throats to consider buying their own paracetamol or ibuprofen.
"We would also encourage people to speak to their local pharmacist as they are highly trained experts and can offer advice."
Scottish Conservative shadow health secretary Miles Briggs said it was little wonder the partnership was having to consider measures such as this.
"However, people will be unsure quite where this sits with general SNP government policy on free prescriptions," he added.
"Two years after their establishment across Scotland the integrated health and social care partnerships are increasingly expressing concern at the ability to deliver the integration of health and social services and the impact this is having on both financial targets and the integration agenda."
Angus Council Leader David Fairweather backed the move, saying: "I think if people can afford to buy cheap medicines such as ibuprofen, then they should in order to allow more money to be used to treat more serious illnesses."
A Scottish Government spokesperson said: "It is absolutely right that any medication prescribed to a patient should be dispensed free of charge in accordance with the founding principles of the NHS and the Scottish Government's policy on prescriptions."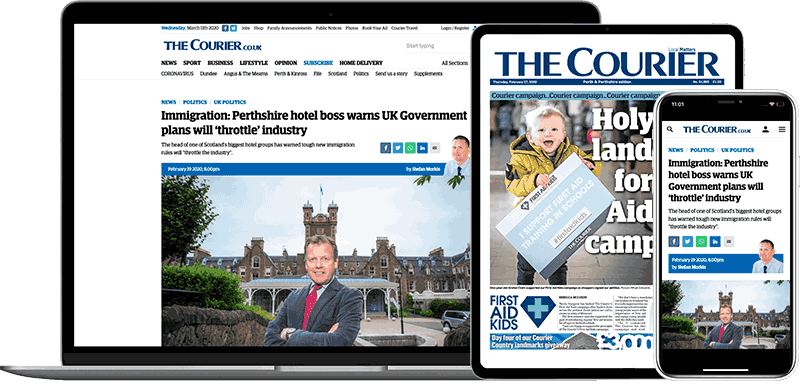 Help support quality local journalism … become a digital subscriber to The Courier
For as little as £5.99 a month you can access all of our content, including Premium articles.
Subscribe