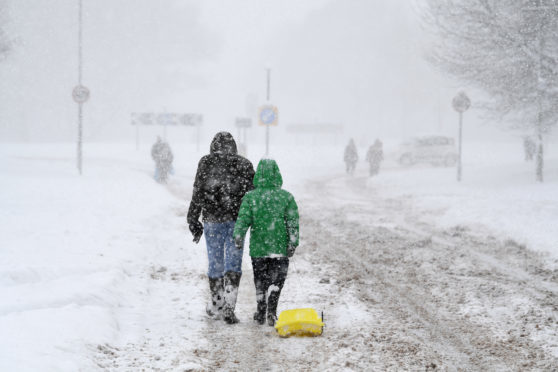 The Beast from the East.
Remember him, her, or it – whatever tag you fancy putting on the white hell which hooked up with Storm Emma to wreak havoc in early March.
Full-fat freezing fury had almost been forgotten after years of mild winters, and while Angus may have dodged the worst of the conditions which brought below zero paralysis to other parts of the country for days, the impact was certainly felt.
Not least by Angus Council bean counters, whose careful budgeting was hit not for six, but a rather more significant £800,000 to deal with what the beast dealt up.
Contrary to what they may say about an ill wind, Emma and her aftermath brought tales of community spirit to warm the heart as local communities got stuck in to keep roads clear, facilities open and neighbours safe and well.
As roads bosses well know, and repeatedly emphasise in winter maintenance reports, there's no such thing as an average winter.
It's impossible to forecast when the first flakes may fall, how low the mercury might plunge and for how long.
But there may already be storm clouds gathering on the horizon over the money-saving move to slash the Angus pavement gritter fleet by half.
The move was agreed in February before Emma and her beastly barometric beau had even begun to get angry, and the fully-formed plans are now coming forward.
The cold reality of the decision is that this winter there will be two pavement gritters for each of the Angus's bigger burghs.
And none at all for villages such as Letham, Friockheim, Wellbank, Ferryden, Hillside or the Sidlaw communities.
Community groups are to be offered what has been described as the "opportunity to become increasingly involved in the provision of local winter services".
For many that'll make no difference to their usual winter approach of keeping the path to their door, and maybe that of less able neighbours, clear and safe.
That's a rather different prospect from asking folk to keep all the streets of a place such as the largest village in Angus ice-free for kids to get to school and the frail elderly able to make it to the health centre or pharmacy.
But they will have to grit and bear it.