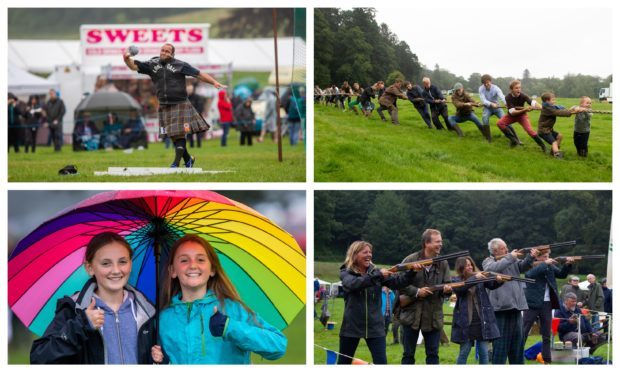 Heavy rain failed to dampen support for traditional Highland Games held across Courier Country yesterday.
It was a soggy start to a new chapter in the history of the Perth Highland Games.
For the first time since its launch 93 years ago, the event has moved to a new venue.
Organisers decided to up sticks to Scone Palace after problems at the former South Inch showground.
The event had to be cancelled in 2017 when torrential downpours turned the site into a mudbath.
The heavy rain returned for the show's first day at its new regal setting.
However, organisers said it did nothing to dent the enthusiasm and spirits of guests and competitors.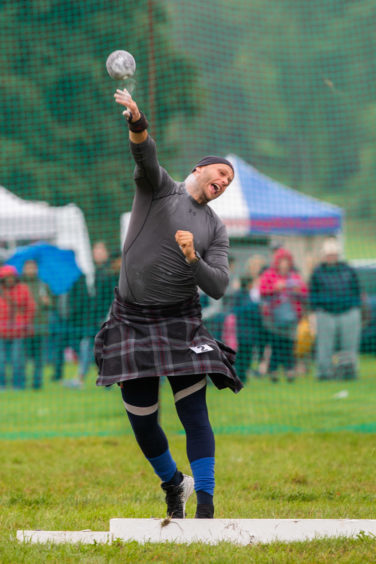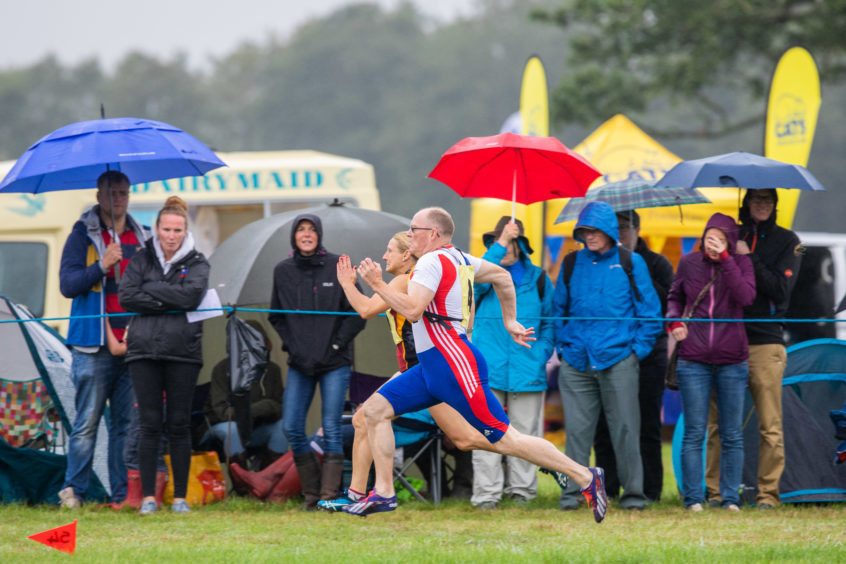 Among the biggest attractions were displays of Highland dancing, heavyweight events including the 22lb shot putt and a rain soaked tug o' war.
Dozens of pipe bands from all over the world, including world champion groups and solo pipers, provided the musical backdrop while 70 food, drink and trade stalls offered locally sourced food, gifts and crafts.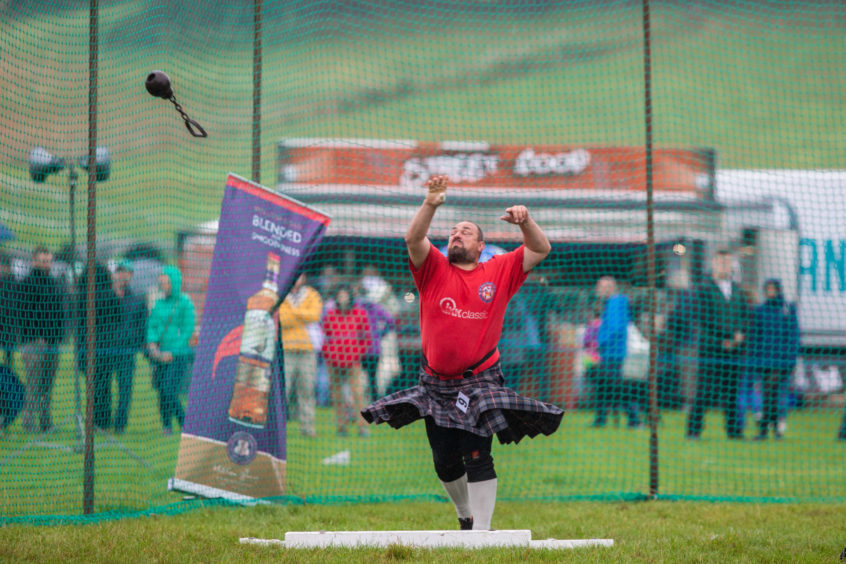 During the festivities pipers from Perth, Australia, met local Perth and Kinross Provost Dennis Melloy for an exchange of gifts.
It was a similar story in Angus when the annual Cortachy Highland Games and flower show took place in the grounds of Cortachy Castle.
There was a packed afternoon programme with spectators treated to a display of strength in the field events which included heavy, track, cycle and tug o' war classes.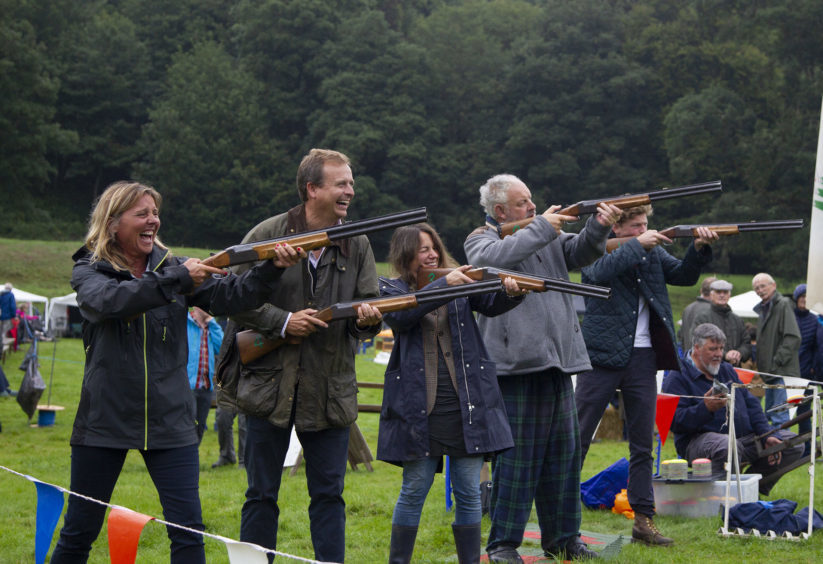 Piping and dancing skills were also put to the test as were the artistic skills of competitors in the carved sticks and photographic classes.
Secretary Stephanie Wilkie said all the classes went ahead, despite the rain.
"The entries in the dancing classes were down a bit because of the weather, but the piping entries were up on last year," she said.
"We had junior heavies for the first time this year, with a good few entries.
"It was good to see the younger ones interested in the games.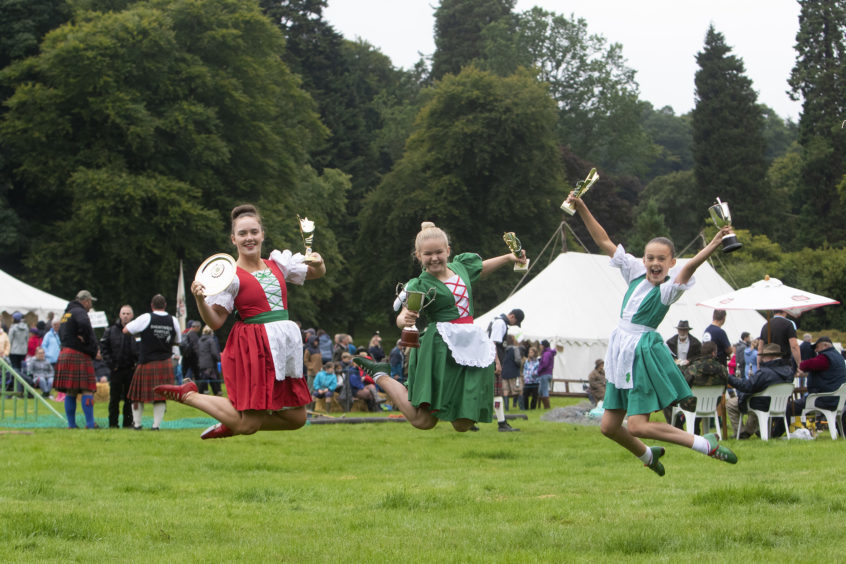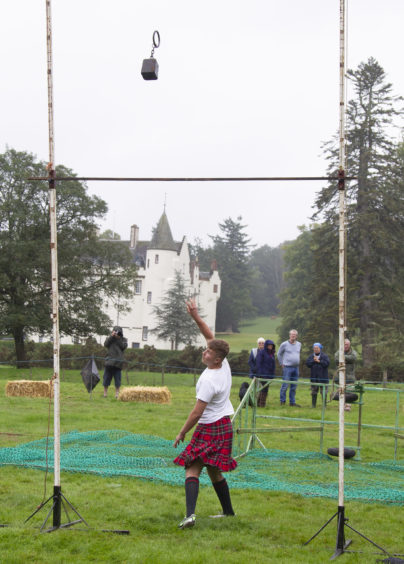 "We've all had a great time, everything has gone according to plan and everyone is enjoying it."
The programme also featured a fun duck race down the river South Esk and a dog race, while the flower show was awash with exhibits in the horticultural, industrial and children's sections.
A grand auction of produce and a well-supported raffle also helped raise funds for the Cortachy Highland Games and Horticultural Society.
Full results can be viewed on the games' website – www.cortachygames.co.uk