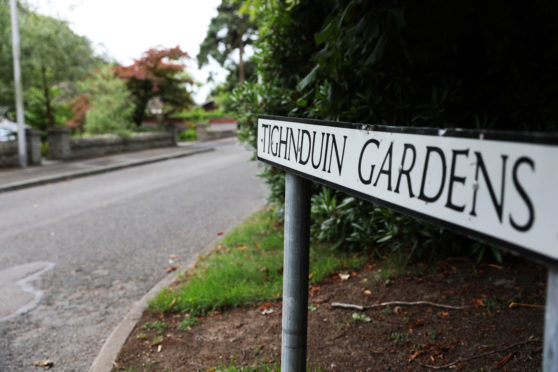 A cul-de-sac in Monifieth that has been repeatedly forgotten by local authorities over the past 40 years will be officially adopted by Angus Council on Tuesday.
Tighnduin Gardens, off Queen Street, was constructed at the same time as the three homes it serves between 1976 and 1977.
The owners decided to build the road to the standard specified by Tayside Regional Council and confirmed it had been adopted.
But a few years after Monifieth became part of Angus Council's territory in 1996, an issue over whether the road was public or privately owned emerged.
In 2001 a resident made a complaint to Angus Council about the number of cars hitting a boundary wall.
At the time Dr Bob McLellan, Angus Council's director of roads, advised: "It would seem that whilst the street does not appear on the formal List of Public Roads, it has been receiving formal maintenance by my department.
"As such I am prepared to accept that Tighnduin Gardens is a public road."
The owners, again, assumed the status of the road had been cleared up.
Yet the question of ownership emerged again earlier this year when homeowner Iain Milne raised small repairs required to the road through the council's Access website.
He was told the road did not appear on the list of public roads and so repairs could not be considered.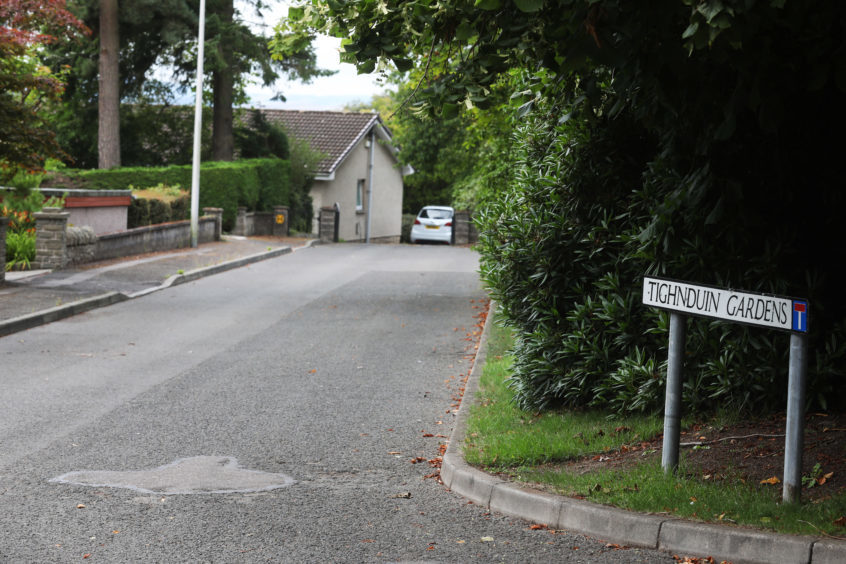 Mr Milne wrote a letter outlining the history of the street to the council's current director of roads Douglas Hill, pointing out that it has been "named, lit, cleaned and gritted" by the council.
Now, more than four decades after the road was built, the council's communities committee will meet today to approve it being added to the list of public roads.
Mr Milne said: "I think the road must have been missed during the transfer from Dundee to Angus Council.
"Quite why it wasn't added to the list of public roads when the issue of ownership emerged again in 2001, I don't know.
"I'm glad the council is going to officially adopt the road and to see it getting to the stage I thought it was at almost 20 years ago."
Angus Council's head of infrastructure Ian Cochrane advises in a report to councillors that the road is in a condition suitable for adoption.
He adds: "The roads service will carry out all of the procedures necessary to adopt the road by serving notices on the frontages and publishing a notice in the local paper, in accordance with the requirements of the Roads (Scotland) Act 1984.
"The road will only be adopted if a majority of the frontagers agree to the proposal.
"If adopted, the road will become the responsibility of the council as roads authority for maintenance purposes."