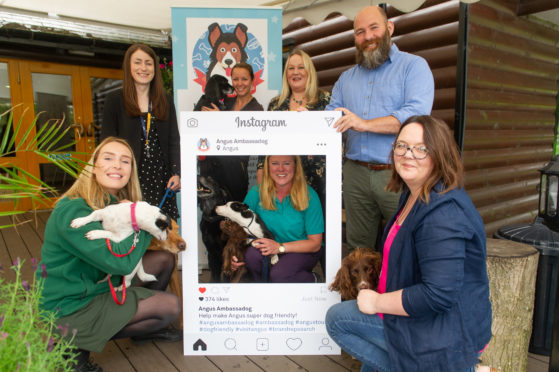 The hunt is on for canine champions to bark about the allure of Angus as area Ambassadogs.
Under a new initiative, a local collaborative is aiming to highlight dog friendly Angus tourism businesses and attractions as a key strand in the effort to drive up visitor numbers in the district.
Doggie gatherings at locations including the area's most popular visitor destination of Glamis Castle already see hundreds of families and their pets putting money into the area, and the Angus Tourism Cooperative behind the drive hope they will unearth a pack of promotional pooches.
ATC chair Ann-Marie Black said: "One of the core aims of the Angus Tourism Cooperative is to improve the tourism offering in our county.
"Our new dog friendly initiative will encourage more businesses to become dog friendly and will promote Angus as a dog friendly destination for visitors and locals.
"We have already experienced massive engagement from the local community which demonstrates the love our county has for dogs.
"We hope that our new initiative will entice more visitors and demonstrate the fun opportunities we can offer to four-legged friends," she added.
The initiative will include advising businesses on how to be more dog friendly, delivering events to involve locals and tourists and signing up the Ambassadogs.
A steering group includes ATC members Vicky Gunn of Millies Pet Services, Libby Sutherland from Forbes of Kingennie, Louise Nicoll from Newton Farm Holidays and Farm Tours and Stuart Clark of Balmuirfield House B&B.
Mr Clark said: "We are looking for dogs that are as passionate about Angus as we are.
"Their job will be to sniff out the best dog-friendly spots in Angus and to bark about them to the world.
"We want dogs with character and pizazz to apply, to help us build awareness of Angus as a dog-friendly destination."
Potential Ambassadogs must live in the area and ATC is hopeful they may already have a presence on social media sites such as Facebook, Instagram or Twitter, with an owner who may be willing to blog about their adventures.
Mr Clark added: "We don't care whether folk are involved in the tourism industry or not.
"We just care that they love their dog and want to help make Angus a dog friendly place to for us to live and others to visit."
Online Angus Ambassadog entries are being invited by September 18 with the winners due to be announced on October 1.
The fast-growing sport of canicross is one of the dog-related activities which has already brought hundreds of visitors to the area.
For the past few years, Glamis Castle has welcomed competitors in the Fur Nations event which sees owners and their pets take on cross-country courses set up through the grounds of the ancient landmark.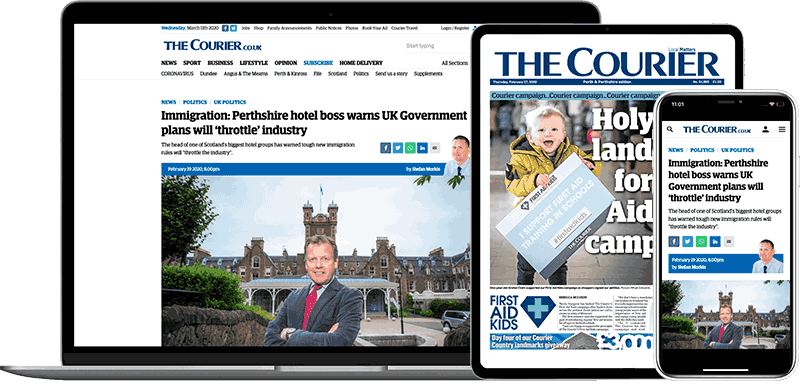 Help support quality local journalism … become a digital subscriber to The Courier
For as little as £5.99 a month you can access all of our content, including Premium articles.
Subscribe