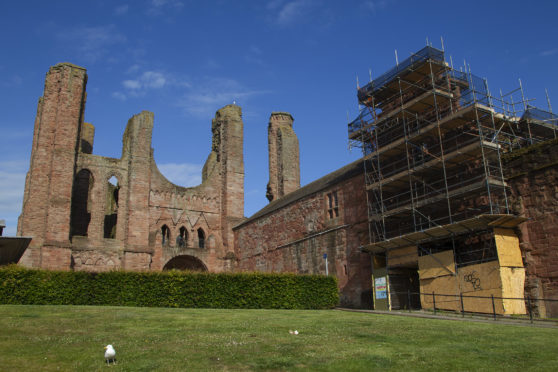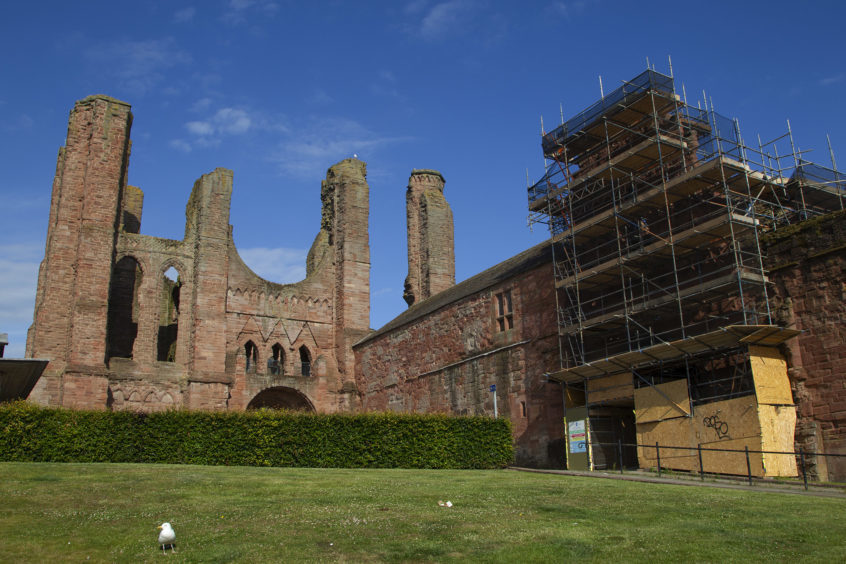 Arbroath has been identified as a hot-spot for anti-social behaviour after a summer of discontent in the town.
Chief Superintendent Paul Anderson, Divisional Commander for Tayside revealed there had been a considerable rise in anti-social behaviour.
Police have dealt with vandalism at historic Arbroath Abbey, reports of youths climbing on scaffolding and shoppers being harassed by youngsters.
In a report to Angus Council's scrutiny and audit and which covered the quarter from April 1 to June 30, he revealed the number of complaints of disorder in the county had decreased slightly by 2.9% with vandalism reducing by 21.6%.
He said: "Reductions are always positive but need to be considered in the overall context of extremely high figures aligned to a considerable rise in anti-social behaviour.
"The effects of this activity is felt most in Arbroath, where youth-related disorder and anti-social behaviour remains a key issue."
In July, local youths daubed graffiti on the Abbey, with community leaders condemning their two-day spate of vandalism.
Yobs spray-painted graffiti on the landmark's walls and pathway, smashed a window and set off fire extinguishers, prompting Angus Council leader David Fairweather to brand the culprits "despicable, mindless buffoons."
The stonework was tagged with the initials "AYT", believed to stand for "Arbroath Young Team".
Historic Scotland estimated it would cost well into four figures for experts to remove the paint from the soft, porous sandstone.
Warnings were also issued to youths seen climbing on scaffolding at various building sites in the town, with a 10 to 15-strong group seen clambering over scaffolding at the council's new housing development in the Abbey Quarter.
Mr Anderson told the committee work is ongoing with the Community Justice Partnership to develop an effective youth justice strategy across Angus.
He said: "There is specific work ongoing in Arbroath between Police Scotland, education and partners to tackle the ongoing youth issues.
"In June, community officers delivered Mentors in Violence training to pupils in Arbroath Academy which was well received."
The report stated focused activity on robberies and those responsible for perpetrating them remained successful, with the overall number of robberies remaining low.
Local officers are supported by divisional and national resources and target groups operating in the Angus area.
It continued: "Such groups take every opportunity to gain profit from criminal activities ranging from dealing controlled drugs and crimes of dishonesty.
"During the last quarter, intelligence lead operations resulted in 10 persons being arrested for being concerned in the supply, production or cultivation of controlled drugs. This is an increase on the previous period."