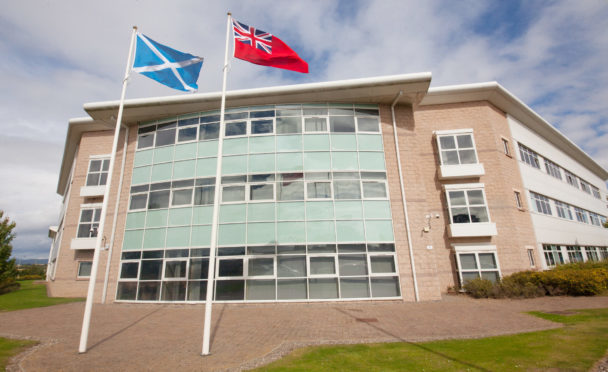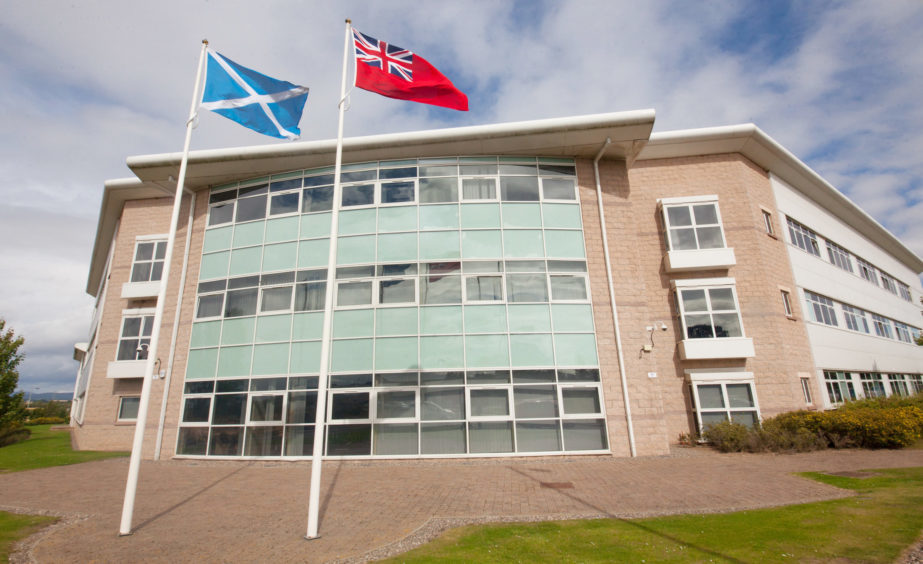 Angus provost Ronnie Proctor is on a fresh collision course with the SNP's Bill Duff over the Red Duster flag row which has split the county.
In a shock twist, councillors will be asked to vote on the matter on Thursday when Mr Proctor will lodge a motion which seeks to "draw a line" under the flag fracas that has engulfed Angus Council in past weeks.
Proposals to fly the Merchant Navy's Red Ensign flag in Montrose drew criticism from Montrose and District SNP Councillor Bill Duff, who objected to the Saltire being taken down for Merchant Navy Day, which honours the men and women who served during both world wars, each year on September 3.
Under an agreement reached between former Angus Council supremo Richard Stiff and the then-Provost of Angus, it was decided the Red Ensign would be flown in Arbroath and Montrose on alternate years.
However, the proposed absence of the Red Ensign in Montrose this year drew criticism from a number of retired Merchant Navy sailors, who argued the flag should be flown in both of the county's principal ports on Merchant Navy Day.
Mr Duff countered the demand, arguing the Saltire should be flown from the principle council building in Montrose at all times and should not be removed for any other flag.
In a bid to settle the ongoing dispute, Provost of Angus and Veterans' Champion Ronnie Proctor has lodged a motion which seeks to formalise the issue, and will be put before elected members this week.
Mr Proctor's motion seeks to have the Red Ensign "flown simultaneously in the main mercantile burghs of Angus, namely Arbroath at the Bell Tower and Montrose at the Ballhouse, from dawn to sunset on the 3rd of September from now and henceforth in perpetuity."
The motion adds: "The Mercantile Marine is the county's "Fourth Service" which without its sacrifice our country would have had great difficulty in surviving in the past and we still rely on its men and women to enable us to provide us with the goods from other parts of the world which we take for granted today and export goods from our country."
The leader of Angus Council, David Fairweather said: "This motion presents an opportunity to draw a line under this issue.
"I know that many people have been disappointed that such an unedifying row has blown up over proposals to fly the Red Ensign at Montrose Ballhouse, and I would point out that it is entirely in keeping with the Scottish Government's own flag flying protocol which will see the flag flown from Government buildings throughout Scotland.
"At the moment, the council only has one Red Ensign, so it could not be flown from both locations this year, but I understand that if this motion is passed, we will have a second flag presented free of charge."
Mr Duff declined to comment on the issue until the council meeting.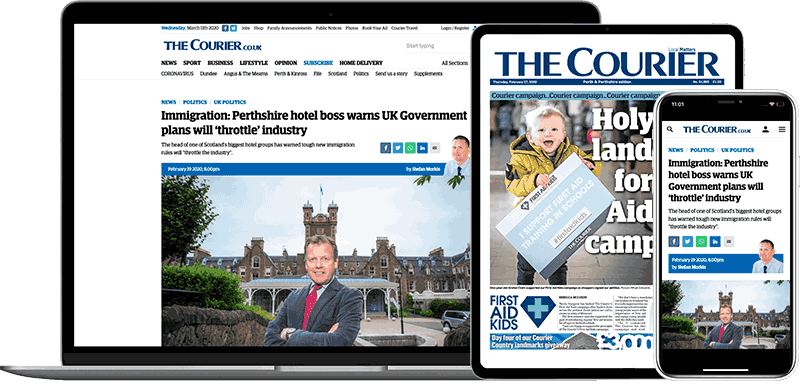 Help support quality local journalism … become a digital subscriber to The Courier
For as little as £5.99 a month you can access all of our content, including Premium articles.
Subscribe