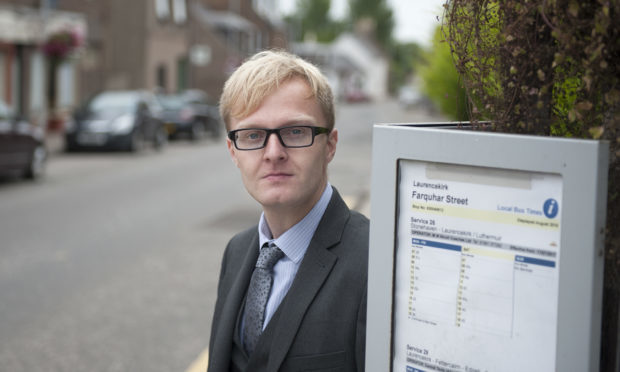 A Mearns councillor has demanded Stagecoach do more for inland residents who cannot get access to transport when they need it.
SNP member Leigh Wilson said the local authority "should consider taking radical action" under new powers if the postcode lottery continues.
He welcomed news that Stagecoach is to offer students increased discounts on travel but has warned the bus company has to provide an improved service for inland Mearns residents.
Mr Wilson said: "Living in a rural area, travelling is an essential part of life and access to transport is vitally important.
"I use the Stagecoach buses regularly and the cost of transport is more expensive in rural parts of Scotland so this investment is a welcome incentive for young people to use public transport in the north-east.
"On the X7, for example, there are a lot of students who travel to college and university from Mearns settlements and this will be of great benefit to them.
"I am concerned, however, that inland Mearns settlements such as Auchenblae, Fettercairn and Luthermuir will not capitalise on these benefits because the service is so limited there.
"Stagecoach must provide a decent service in all of the Mearns or local authorities should consider taking radical action."
---
>> Keep up to date with the latest news with The Courier newsletter
---
Rural villages in the Mearns have seen a reduction in bus provision and their lack of connectivity has long been a contentious issue in the area.
Mr Wilson said Laurencekirk, although the largest settlement in the Mearns, is poorly connected to other nearby settlements, particularly along the coast.
He said: "Typically, coastal Mearns must travel to either Stonehaven or Montrose to gain access to the village.
"The timetabling of services has also been an issue. On a typical weekend, for example, no buses return to Luthermuir after 2pm.
"I have had conversations with the Aberdeenshire Council Chief Executive regarding what we can do for residents who can't get access to transport when they need it — for hospital appointments, for example — and there are some innovative ideas I am keen to explore."
He said the new Transport Bill which has been published in the Scottish Parliament gives more powers to local authorities to take over services and develop partnership plans.
"It's not something I'm saying Aberdeenshire will be looking at imminently but if Stagecoach aren't living up to our communities' expectations then it is something that has to be on the table," he said.
A spokesperson for Stagecoach North Scotland said: "We are delighted to be extending our ticket range for students from September 2018 and hope these new offers will encourage even more students to try the bus for their commute.
"Our network is designed to use our resources in the best possible way while considering the level of demand for travel in the communities we serve. We would be happy to meet with Councillor Leigh Wilson to discuss the network in the Mearns area directly and look forward to identifying any opportunities to strengthen our partnership working."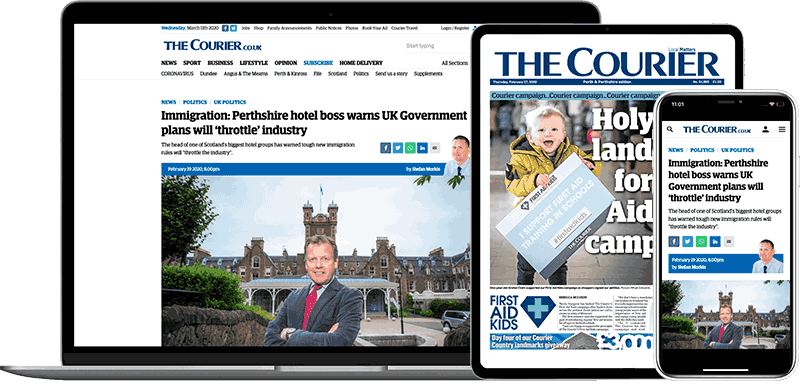 Help support quality local journalism … become a digital subscriber to The Courier
For as little as £5.99 a month you can access all of our content, including Premium articles.
Subscribe