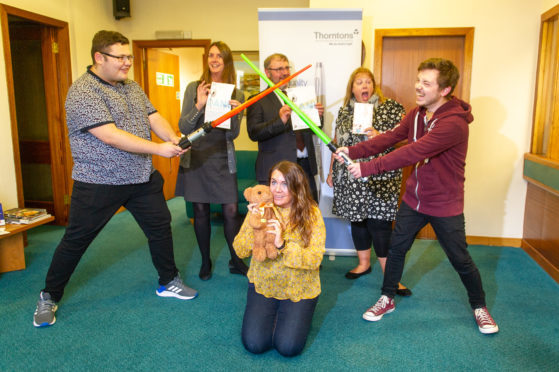 A group of talented musical theatre enthusiasts has created a new company in Angus which is staging its first production to help care for local children battling cancer and leukaemia.
The Overture Theatre Company was set up by Janet Irving and a group of her friends after she saw a production of the one-act musical play, Dani Girl, in Glasgow last year.
They are busy are rehearsing for their first show at the Abbey Theatre in Arbroath on September 20 to 22.
Janet, who is directing the show, said: "Overture Theatre Company may be new to Arbroath and Angus, however its members are no strangers to the Angus amateur theatre circuit having been involved for many years in various companies from the Angus Minstrels, Arbroath Musical Society and many more.
"Overture was born out of a desire to stage this, the inaugural production, and as a means to raise money for Tayside Children with Cancer and Leukaemia, a very worthwhile cause.
"I saw the show and said I just had to do it."
'Dani Girl ' is set in the children's hospital in Pittsburgh between autumn 1990 and spring 1991.
It is the inspiring and humorous story of a young girl's battle with a life-threatening disease.
Told from a child's perspective, it is simultaneously hilarious and heart-breaking.
The cast of Kirsty McDonald, Ryan Wink, Blair Ruxton and Heidi Cathro and accompanist Elaine Greenhill have been rehearsing in Janet's home twice a week.
Janet continued: "Our chosen charity, Tayside Children with Cancer and Leukaemia, has been providing quality support to families with children who suffer from cancer or leukaemia since their founding in 1994.
"The diagnosis of cancer or leukaemia in a child causes tremendous stress for families who struggle physically, practically, emotionally and financially with the intensive, intrusive treatment regime and the inevitable disruption it brings to family life."
TCCL offers financial support in terms of travel grants to get parents to and from treatment if their child is in hospital away from home, provides grants to families who need support to make family life easier and offers much needed holidays in the new TCCL Lodge in St Andrews.
Janet concluded: "By supporting this production, you are not only supporting local theatre and hopefully enjoying a moving theatrical experience, you are also helping this extremely worthwhile local charity, as the bulk of the funds raised from ticket sales, raffles and programme sales will be directly donated to TCCL to immediately benefit local children.
"We are immensely grateful to our sponsors Thorntons Solicitors for providing the funds to obtain the venue for our performance."
Tickets are £10 each and can be obtained by contacting jirving36@hotmail.co.uk or calling 07800 587023.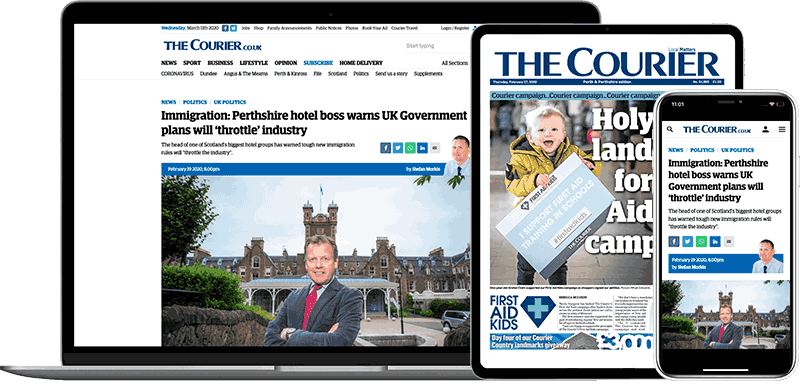 Help support quality local journalism … become a digital subscriber to The Courier
For as little as £5.99 a month you can access all of our content, including Premium articles.
Subscribe