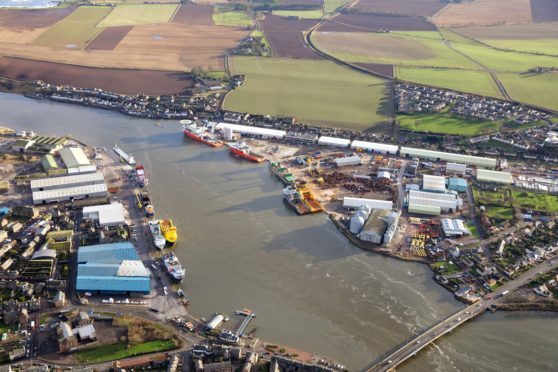 A new exhibition has opened celebrating the 525th anniversary of Montrose Port.
The display will run until February 19 and marks 525 years since King James IV granted the 1493 Burgh Charter establishing Montrose Port.
King James IV gave possession of the harbour of Montrose to the provost, magistrates and town council in 1493.
This charter allowed them to trade with many British ports and build trading links with many European countries.
The charter is on loan from Angus Archives and is displayed with objects which show the harbour's development and the industries which grew and faded with the times.
Through the centuries the port grew and forged worldwide connections and continues to be a dynamic hub of maritime activity.
---
>> Keep up to date with the latest news with The Courier newsletter
---
Linda Fraser, museum officer said: "We are very pleased to be able to display the original James IV charter alongside some wonderful loans from Montrose Port Authority and the house flags for many of the companies using the harbour today – taking the history of the port right up to the present day."
For many centuries, most of Montrose's local businesses had a connection with the harbour's trade, fishing or seafaring industries and in 1834 this shifted up a gear when the town welcomed its first steam-driven flour mill.
The act creating Montrose Harbour Trust was passed on July 3 1837.
In return for a fixed payment of £600 to Montrose Town Council – as compensation for the loss of income from the harbour – 21 trustees were granted authority over the whole bay.
Crucially, the first act allowed the trustees to borrow up to £40,000 to build a wet dock and support all harbour facilities and navigational aids.
Following this, an official contract was signed in 1839.
The Port's left docked was built and so began the programme of continuous improvement which carries on today, as the Port adapts to the industry requirements.
In 1975, Montrose welcomed Margaret Thatcher to open and name the Port's new quays, a venture championed by British company P&O and the town's public board at the time.
Speaking at the ceremony, Mrs Thatcher said: "Life has given this area an opportunity to keep the best of the old and to advance with the new."