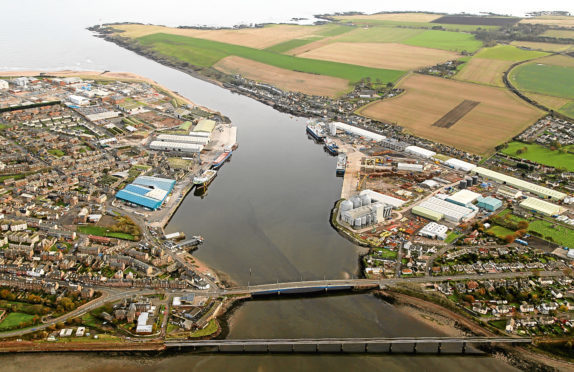 An MSP has warned the First Minister of "economic and social catastrophe" from a decision not to renew a licence at an Angus port.
Marine Scotland has denied the dredging-related application from Montrose Port, raising fears its deep water berths will be forced to close to freight and decommissioning traffic.
Liam Kerr, the Scottish Conservative, called on Nicola Sturgeon to intervene to reverse the Scottish Government directorate's refusal to extend the disposal licence.
The Scottish Government said the decision was made based on how the material was being disposed rather than the dredging itself.
Speaking at First Minister's Questions on Thursday, Mr Kerr said: "The next time there's a strong easterly (wind), or swell, the port will silt up, lose depth and potentially close due to inability to dredge."
Ms Sturgeon replied: "I am very happy to ask the cabinet secretary to engage with the port authority.
"I am sure that the cabinet secretary would also be happy to meet Liam Kerr to look at those issues in great detail – indeed, I am sure that they are already being looked at in great detail—and to take whatever action is considered appropriate."
Speaking after FMQs, Mr Kerr said the port was a "huge economic driver for Angus".
"The people and businesses of Montrose depend on the town's viability as a deep water port," the North East MSP said.
"I'd rather this was in the hands of a capable and competent Port Authority where it should be, rather than the caprices of the weather or the apparently arbitrary decisions of the SNP."
A Scottish Government spokesman said: "The decision to refuse the license was based on the proposed disposal of the dredged material, rather than the dredging activity itself.
"Both MPA's consultants and Marine Scotland agree that Montrose beach is retreating by up to two metres per year and that the dredged material could be used for beach nourishment.
"Marine Scotland has arranged to meet with Montrose Port Authority to discuss the licence application."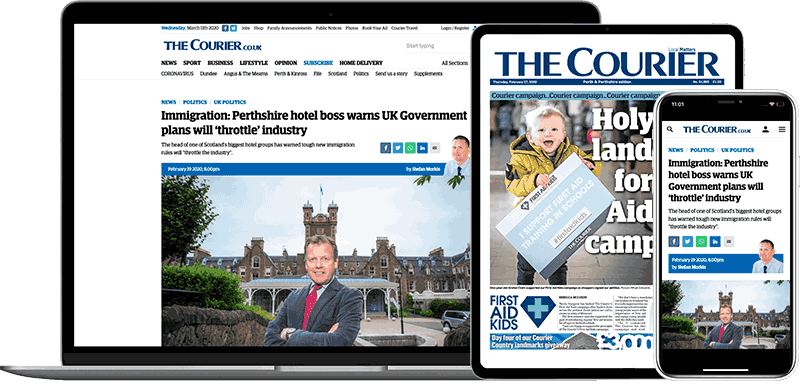 Help support quality local journalism … become a digital subscriber to The Courier
For as little as £5.99 a month you can access all of our content, including Premium articles.
Subscribe