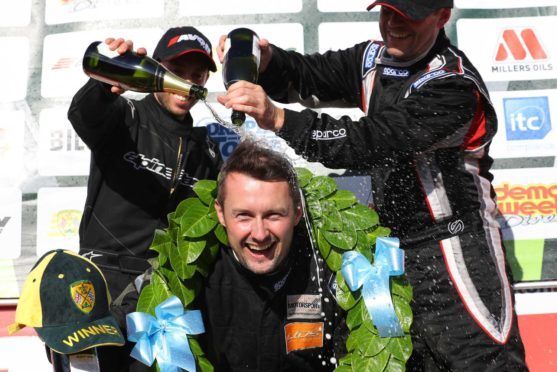 "There's only one other thing that comes close to it and it has to be a firefight."
The words of a former Angus Royal Marine whose journey of recovery from an encounter with a Taleban IED is now being fought on the motor racing track under a crash helmet rather than the battlefields of Afghanistan in the legendary green beret.
Steve McCulley is among a team of injured servicemen who will this weekend bring the curtain down on a successful inaugural season in one of Britain's toughest motorsport championships, competing on a level playing field with some of the best drivers in the business over famous circuits including Silverstone and Brands Hatch.
McCulley spent a number of years with 45 Commando based at Condor on the outskirts of Arbroath, before moving on and rising to the rank of Major.
But fourteen years after joining the elite service, he was blown up while leading 175 men in Helmand Province by an IED which ended his military career and almost his life.
Major McCulley spent three weeks in a coma and in the long fight to recovery from the physical and mental wounds of the 2011 attack, his passion for motorsport has fuelled determination to chart a new post-service life.
The driven 41-year-old veteran is part of the Invictus Games Racing team in the British GT4 championship, a collaboration between the Invictus Games Foundation and Superdry clothing brand co-founder and keen racer, James Holder.
McCulley, who has also established his own successful LIOS Bikes brand specialising in custom-built carbon cycles, was selected for a seat in one of the team's 200mph Jaguar F-Type SVRs after a rigorous programme led by the forces' Mission Motorsport charity.
The self-confessed petrolhead said: "I had taken part in another race series and I was utterly hooked.
"I never thought I would be chosen for this project, in such a major championship. It has been a huge learning experience, every time you get in the car.
"We're not just there to make up the numbers, as the season has gone one we have been really battling, and both the team and Mission Motorsport have drawn a lot of interest.
"Racing is incredible and very addictive. There is only one other thing that comes close and it has to be a firefight," added Steve, as the championship reached its weekend conclusion.
"There are some real similarities between the Marines and this – it's very expeditionary and involves a huge amount of teamwork.
"There is a lot of organisation – all the kit you have to deploy to race circuits – and every person within the team plays a particular part.
"It is really nice to be back in that environment having almost had it completely taken away from me," said Steve.
He also has proud memories of his service days in Angus, when he was a Lieutenant at the Angus base, and second in command of 45's Zulu Company.
"It was a good time and a busy period for me, I have fond memories of Arbroath and I made a lot of friends there," said Steve.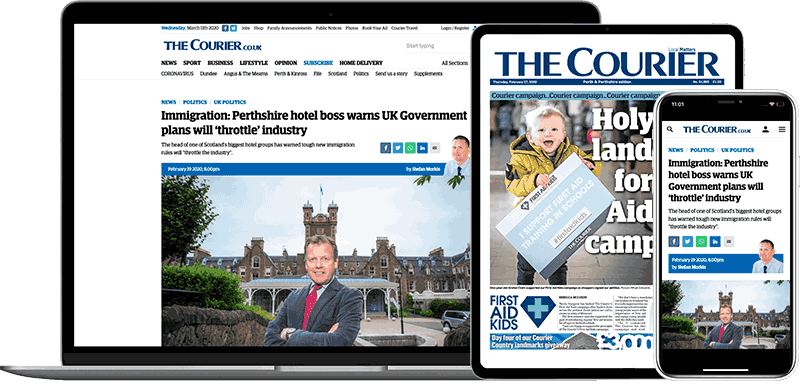 Help support quality local journalism … become a digital subscriber to The Courier
For as little as £5.99 a month you can access all of our content, including Premium articles.
Subscribe