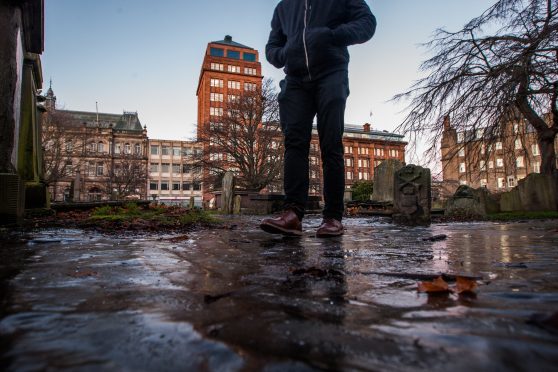 Mirror smooth and glinting invitingly in the winter sun.
I doubt it stretched 30 yards in its SW/NE cut across the slope of Letham school's asphalt, but I can see it yet, the morning distraction for a primary loon counting down the minutes to 11 o'clock play-piece.
That bell which would herald the headlong rush out the main door and down the icy slide a schoolful of kids hoped would bear up against the first warming rays of the day.
We didn't have to worry about our fun being spoiled by a liberal dose of salt because Jannie Jim – a big man, firm but fair and with hands like shovels – left our slide alone, knowing he'd be close at hand during break-time to pick up anyone who took a tumble.
So it was rising mercury which was the only concern for the super-fast track in a different elf'n'safety era to that which would probably now see the entire playground barriered off for cotton-wool wrapped kids.
Perhaps that's the way it should be, but there's also a school of thought that you need to be able to take a knock or two on the travels along life's path.
That journey might remain a little tricky for kids in communities such as the biggest village in Angus, as well as the likes of Friockheim, Edzell, Birkhill and Ferryden with the latest tinkering around the edges of the winter gritting policy for Angus towns and villages.
Stung by criticism over cost-cutting plans which would have shaved six-figures from the annual £2 million-plus bill to battle the elements, councillors went back into a huddle over how villages might be brought in from the cold after a previous decision which would have seen only town pavements covered by the authority's mini-tractor fleet.
The upshot compromise is reduced cover for Forfar, Brechin, Monifieth and Montrose so the machines – and grit – can be spread a little wider into the smaller communities.
But perhaps surprisingly, in light of earlier concerns that village kids might be dicing with more danger than burgh counterparts on un-gritted pavements, no eyebrows were raised by the clear indication in the official report that villages probably won't see a path snowplough until after the bell has gone for the start of the school day.
It seems the decision-makers and youngsters alike may still be venturing out on thin ice.