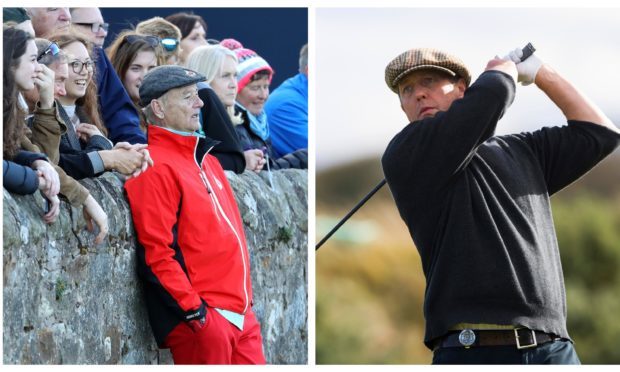 Celebrities from the world of sport, music and television have said a week playing golf across Courier Country was the time of their lives.
As the curtain came down on the Dunhill Links Championship, a host of stars spoke of their love of playing golf at St Andrews, Carnoustie and Kingsbarns.
They waxed lyrical about the experience after competing alongside some of the world's leading golfers across four days of pro-am competition.
Cricketer Shane Warne said: "It's all you talk about the whole year.
"We've only got 20 sleeps to go, 19 sleeps to go…It's just a great time and it's an amazing week."
Boxing hero Wladimir Klitschko said: "It's fantastic – it's a dream come true.
"The Dunhill Links Championship is very special because we play at the Mecca of golf.
"Then there is the community – it's like a family feeling here. You make new friends and catch up with the old ones."
Boyzone singer Ronan Keating said he absolutely loved his Dunhill experience.
"It's just the best week of the year," he said.
Hollywood A-lister Hugh Grant said: "I personally think when you play seaside golf you never want to play inland golf again. It's just special."
Breakfast TV host and journalist Piers Morgan was competing for the first time.
He said: "I never thought I'd get an invite and I got lucky.
"Everyone I know who has played up here says it's the greatest week of every amateur golfer's life.
"It's been brilliant."
The St Andrews night sky was lit up on Saturday with a spectacular fireworks display on the eve of the final day of the Alfred Dunhill Links Championship.
An annual favourite with golfers, spectators and St Andrews residents, the display took place on the West Sands, adjacent to the Old Course.
Meanwhile, Miller's Tale, the clothing and knitwear retailer in St Andrews, won the Alfred Dunhill Links Window Display Competition.
More than 30 St Andrews businesses took part in the challenge.
The boutique's owner, Carolyn Miller, created a display which includes nostalgic photographs of her father, Dr Andrew 'Minty' Miller, a former Scottish Boys golf champion, who also played for Rangers and died earlier this year.
Carolyn said: "I'm delighted. The window was designed as a homage to my late father.
"We've had a lot positive comments from visitors."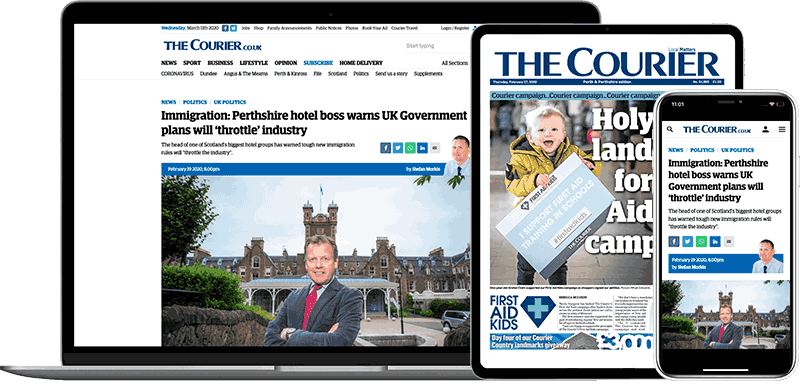 Help support quality local journalism … become a digital subscriber to The Courier
For as little as £5.99 a month you can access all of our content, including Premium articles.
Subscribe