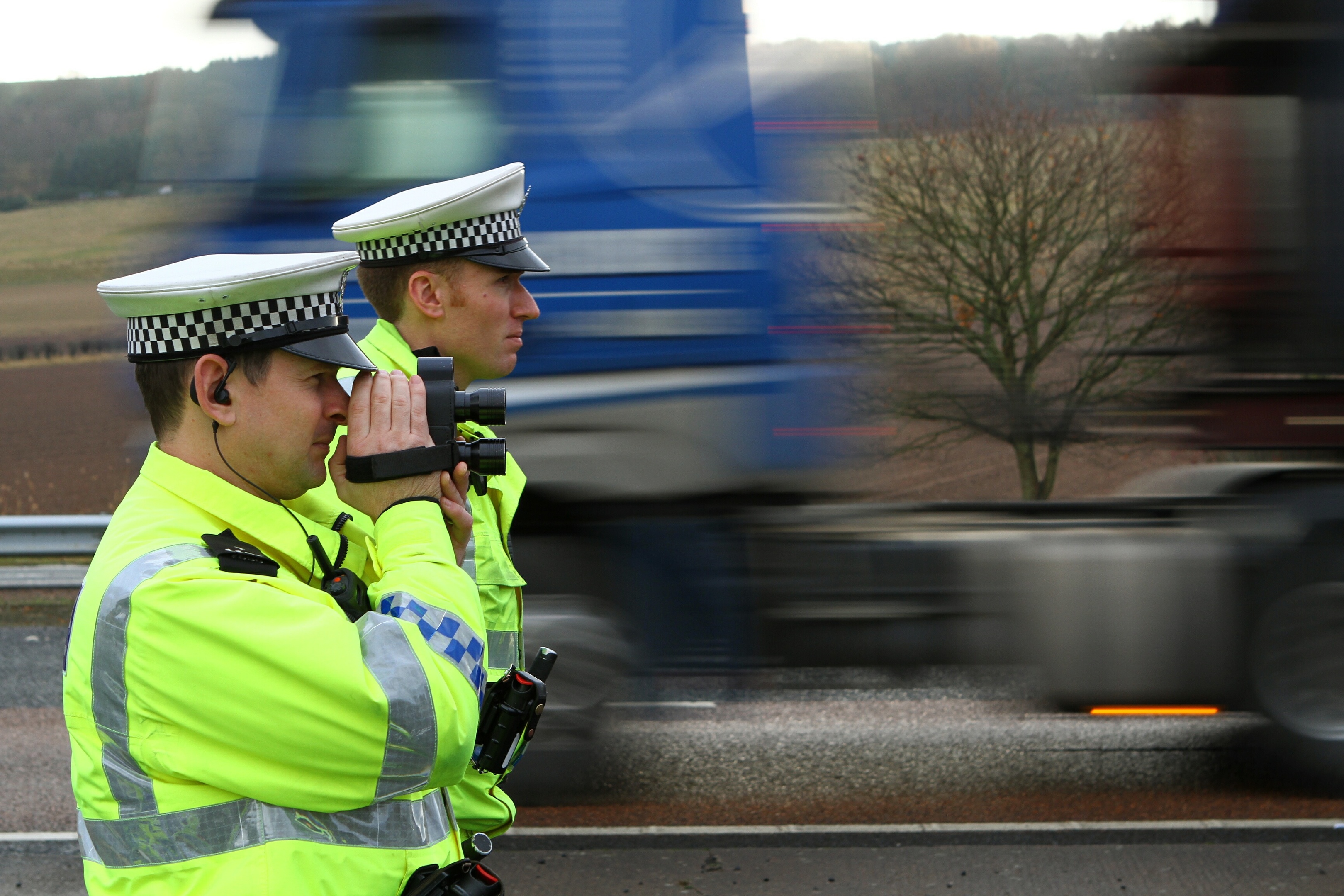 A summer crackdown on poor driving across Angus has left a number of motorists facing the threat of having their vehicles seized.
Twenty-nine drivers stopped by officers in and around Forfar were handed "anti-social warning markers" during the Tayside Police Division summer road safety campaign.
Should the motorists offend again, the force claims "their vehicles will be seized by police".
Officers took to the roads of Angus in the crackdown aimed at tackling anti-social use of the roads.
A statement from the police reads: "A summer campaign targeting anti-social driving in the Forfar area was successful with 29 drivers in the Angus area currently with anti-social warning markers on them and their vehicle.
"Should they commit a further act of anti-social driving their vehicle will be seized by police."
Elsewhere in Angus, high visibility cycle patrols were carried out in the Montrose, Edzell and Craigo areas – where the force said drivers gave "sufficient cycle space" and took to the roads "appropriately".
Plain clothes officers, backed up by marked vehicles, took to cycle patrols across Kirriemuir and Landward to educate "inconsiderate" drivers. The force said the effort was "positive".
Two drivers were stopped in the Aberlemno and Tannadice areas for speed and giving little space for pedestrians.
Speed guns were used in patrols in Aberlemno, Lunanhead, Padanaram, Glamis, Birkhill, Muirhead, Airlie, Newtyle, Balkeerie, Westmuir and Letham – with 20 drivers given warnings. One offence was reported.
Officers also monitored roads in Brechin, Little Brechin, Montrose Hillside and Edzell.
Sergeant Victoria Crichton said: "We continue to work hard to influence behaviour on the roads and make rural roads around Angus safer for everyone, whether they be in a vehicle, walking, cycling or on a horse.
"This operation will be continued and we are also looking in future to incorporate the use of police horses in Angus, using the 'Lose The Blinkers' campaign to raise awareness of road safety in relation to horses on the rural roads.
"We would encourage members of the public to continue to report any concerns regarding inconsiderate or anti-social use of vehicles on Angus roads so we can continue to focus our efforts on problematic areas."
Anyone with any concerns should contact Police Scotland on 101 or in an emergency dial 999 or speak with a Police Officer.