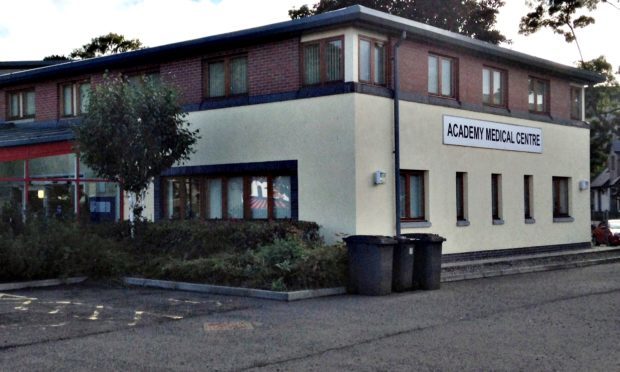 The Scottish Government has conceded that patients may not see a GP "in every case" when they make an appointment.
The revelation came as a Scottish Government spokesperson responded to claims from Angus MP Kirstene Hair that the number of GPs at an Angus medical centre was at crisis point.
GP numbers have decreased across Scotland, with concerns about recruitment and retention in the profession.
The issue has affected the Academy Medical Centre in Forfar, which had previously been at the centre of a proposal to create a 'super surgery' in the town by merging with another facility, although the project was abandoned in 2016.
Responding to concerns from constituents, Ms Hair has written to Jeane Freeman, Cabinet Secretary for Health and Sport, to highlight what she describes as a "labyrinthine" process to get an appointment with a GP.
Ms Hair said: "Patients at a number of Angus GP surgeries and health centres are getting involved in a labyrinthine process just to get an appointment with a doctor.
"Beyond the obvious inconvenience, there are issues about privacy and the dangers of self-diagnosis.
"Constituents have asked me to look into the matter with regards to Forfar, but this is in no way limited to the academy.
"I know staff are working their hardest to cover a lot of patients.
"Earlier this month, the new chairman of the British Medical Association's GP committee in Scotland warned the Scottish Government has taken GPs for granted and that's why they aren't being recruited.
"I'd like to know what Jeane Freeman has planned for GP provision in Angus and the rest of Scotland.
"The GP shortage should not have come as a surprise – her party has been in charge of the NHS in Scotland for the past 11 years."
---
>> Keep up to date with the latest news with The Courier newsletter
---
However, a spokesperson for the Scottish Government hit back: "Overall health service staffing and investment is at all-time record high levels, and by the end of this Parliament we will have invested an additional £500 million per year in Primary Care – £250 million of which will be in direct support of general practice.
"We have successfully negotiated a new GP contract to stabilise income, reduce workload, and improve patient care.
"The new contract and wider primary care reform is backed by investment of £110 million this year and we aim to increase the number of GPs by at least 800 over 10 years to ensure a sustainable service that meets increasing demand.
"That goes hand in hand with building a multi-disciplinary team so that patients can see the right person, at the right time, for the care they need in the community setting.
"That will not in every case be a GP, although GPs will always be available if a patient needs to see one.
"With Brexit only months away, we're doing all we can to plan and mitigate against as many of the significant uncertainties that exist for our health service.
"This includes in relation to recruitment due to potential restrictions of freedom of movement of health care staff and mutual recognition of which will have an adverse impact out NHS."
The Academy Medical Centre did not respond to a request for comment.