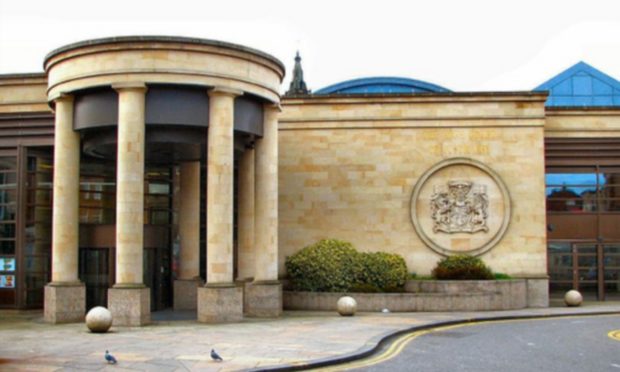 A callous brute who shook a baby girl so violently she faces a lifetime of disabilities has been jailed for four years and eight months.
Dale Thomson, from Arbroath, will also be subject to a further three-year monitoring extension after his "loss of control" which could leave the child facing complications including epilepsy, cerebral palsy and other lifelong conditions.
A judge told Thomson his assault on the baby girl could have killed her.
The 27-year-old returned to the High Court in Glasgow for sentencing on Friday having previously admitted seizing the then 10-month-old and shaking her repeatedly, to her severe injury, permanent impairment and danger of her life at a property in Dundee on April 1.
Thomson, who has previous convictions for assault and domestic offences, also admitted assaulting a new-born baby boy on October 25 2010 at a flat in Dundee.
The court heard that when the one-month-old cried, Thomson seized him by his clothing, lifted him in the air without supporting his head and thrust him forcefully on to his lap, whispering aggressively: "Do you want to f*****g sleep, what's wrong with you?"
In relation to the baby girl, Thomson told police he had been "frustrated" at being unable to settle her but had not meant to harm the tot.
He had been her sole carer on March 31 and the next day he made a 999 call, stating that he had changed her and she had gone floppy.
He was given CPR instructions and later the child was taken to Ninewells Hospital by ambulance as she was having seizures.
The accused was distressed and crying, and he was considered credible by the doctors.
However, detailed medical examination revealed the injuries were non-accidental.
In police interview Thomson became progressively angrier, before admitting: "I know I have a lot of jail time ahead of me. I've got no one to blame but myself."
He originally faced a charge of attempted murder in relation to the little girl.
Defence counsel Emma Toner said her client's actions had resulted in a "tragic and worrying outcome, with serious consequences".
"My submission is that it was brought about by a momentary loss of control," she added.
The court heard that there had been some indication of improvement in the baby girl's vision and motor skills, but there was no clear measure of prognosis for the future.
Lord Burns told Thomson: "You have pled guilty to two charges of assault of young children, separated by eight years.
"You knew yourself you were somebody who could lose control.
"So far as any culpability is concerned, your self awareness of your own anger management problems seems to be an aggravating factor here.
"You accept you violently shook her in such a way that you could have killed her," added the judge.
He said reports had identified Thomson as a high risk in terms of re-offending.
"I think that an extended sentence in this case is required, with an extension period of three years during which you will be monitored and offered assistance," added Lord  Burns.
A spokesman for NSPCC Scotland said: "Thomson inflicted appalling injuries on two defenceless babies who he was looking after at the time of the assaults.
"Babies and young children are completely dependent upon the adults who care for them and Thomson horrifically disregarded that responsibility.
"The NSPCC offers help and support to parents struggling to cope with babies crying and other stressful situations via our website and helpline."
Any adult concerned about the welfare of a child or young person can call the NSPCC helpline for free, 24/7, on 0808 800 5000. Children can call Childline at any time on 0800 1111.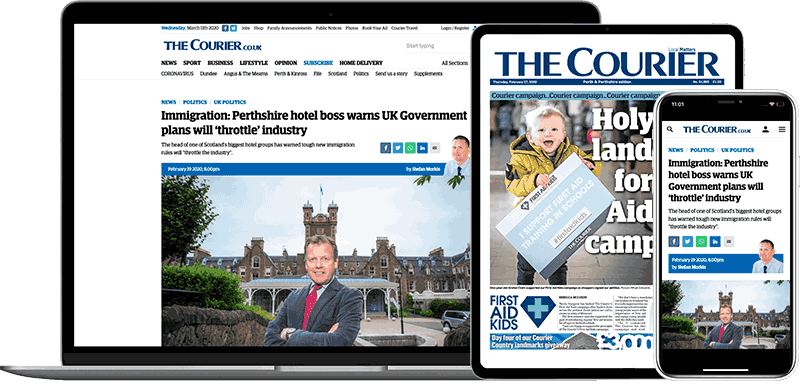 Help support quality local journalism … become a digital subscriber to The Courier
For as little as £5.99 a month you can access all of our content, including Premium articles.
Subscribe