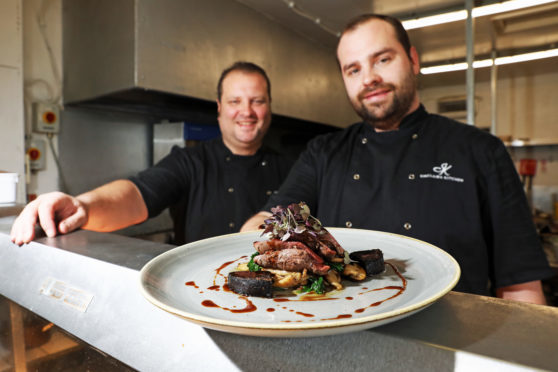 Two Angus restaurants have achieved national recognition in separate awards.
Garry Watson, chef/owner of Gordon's Restaurant with Rooms in Inverkeilor by Arbroath has been awarded  three AA rosettes for culinary excellence for the eighth year running.
Garry, a regular contributor to The Courier's Menu magazine on Saturdays, is one of only a handful of chefs in the UK, and the only one in Scotland, to achieve the feat single-handed.
Meanwhile Sinclair's Kitchen on the outskirts of Forfar was crowned overall Scottish champion in the Eat Game Awards which recognise great culinary achievements and other contributions to the cooking and eating of game.
It also finished second in the category for best pub regularly serving game.
The winners of the public vote were announced at a gala dinner at Canary Wharf in London.
Eden Sinclair, 38, who runs the restaurant with his wife Lucy, 41, and brother Jordan, 31, said they were "overwhelmed" with the support they had received from the public.
Eden, formerly chef at the Drover's Inn at Memus, said: "We opened Sinclair's Kitchen one year ago as well as Sinclair's Larder in Edzell two years ago.
"We also run a catering company which we set up in 2015 and look after Fasque Castle and House of Turin, as well as events at Guthrie Castle.
"Unfortunately we couldn't manage down to London as we had a seminar at Guthrie and it was all hands on deck.
"We serve a lot of game in the restaurant. We have also done a lot of work with the Angus Glens Moorland Group doing demonstrations with kids."
Lianne MacLennan of the group picked up the award on Sinclair's behalf.
"It was a bit of a shock for us to win as we were up against some big names," added Eden.
Garry said he was thrilled with his AA rosettes record.
He said: "We are fortunate to have the best local quality produce and suppliers in the world here on our doorsteps which enhances my precise modern Scottish cooking."
Three rosettes are awarded to outstanding restaurants which achieve standards that demand national recognition well beyond their local area.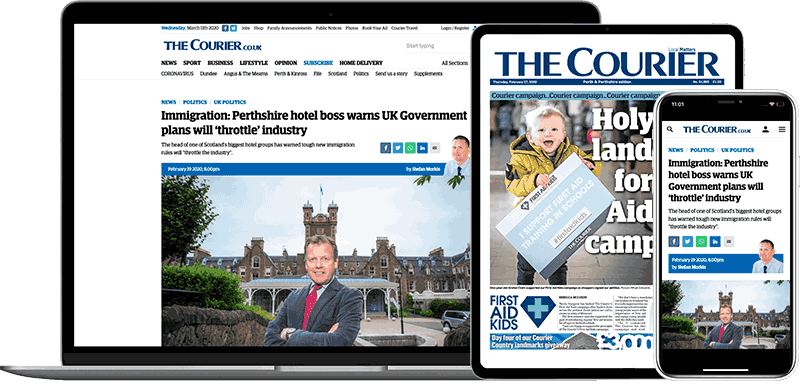 Help support quality local journalism … become a digital subscriber to The Courier
For as little as £5.99 a month you can access all of our content, including Premium articles.
Subscribe