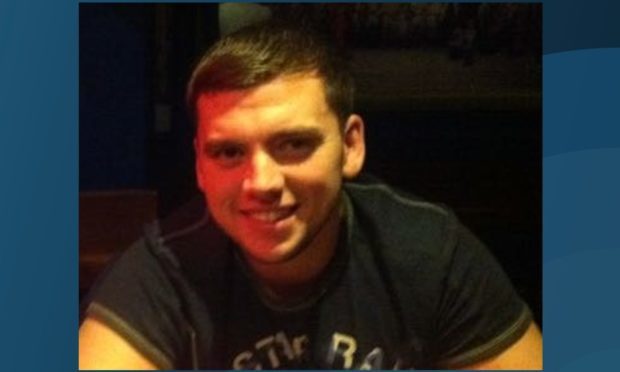 The family of a man whose body was found at an Angus beauty spot have slammed the decision by a top Scottish judge to grant bail to one of the three people accused of his murder.
On Friday, 19-year-old Tasmin Glass who, along with co-accused Steven Dickie and Callum Davidson, both 23 and also from Kirriemuir, faces a murder charge, was granted bail pending the trial.
They appeared in open court for the first time for a preliminary hearing since being charged with the murder of 27-year-old Steven Donaldson at Kinnordy nature reserve in June.
At the High Court in Glasgow, Lord Burns granted Glass bail on the condition she does not enter Angus until the case goes to trial next April.
The decision has left Steven's parents William and Pamela, his sisters Lori and Nicola and his friends "shocked and outraged".
In a statement they said: "Glass has twice been denied bail and has also had an appeal against this decision denied.
"To now grant bail and allow her back into the community shows inconsistency leaving us with a lack of confidence in the Scottish judicial system.
"We feel this is having a devastating impact on us as his family."
They added: "We will fight for justice for Steven and are hopeful this decision will be reconsidered."
Glass, Dickie and Davidson are alleged to have arranged to meet Mr Donaldson at Kirrie's Peter Pan play-park and assaulted him there, before repeatedly attacking him at the reserve with a knife and baseball bat, then setting him and his car on fire.
The trio have made two earlier appearances at Forfar Sheriff Court in private in connection with the alleged murder of the Arbroath oil worker and were remanded in custody.
Glass went on to instruct her solicitor to lodge an appeal against remand but her appeal was refused by a single appeal sheriff at the Sheriff Appeal Court in Edinburgh in July
Davidson and Dickie did not lodge appeals in the wake of their remand following the full committal appearance.
All three have denied murdering Mr Donaldson.
Trial has been set for the High Court in Edinburgh on April 1 next year and is scheduled to last around three weeks.
A Judicial Communications spokesperson said: "In considering whether or not to grant bail to an accused in a particular case, the judge must take into account what is put to the court by the Crown and by the defence; and must take into account the unique facts and circumstances of the case and of the accused."