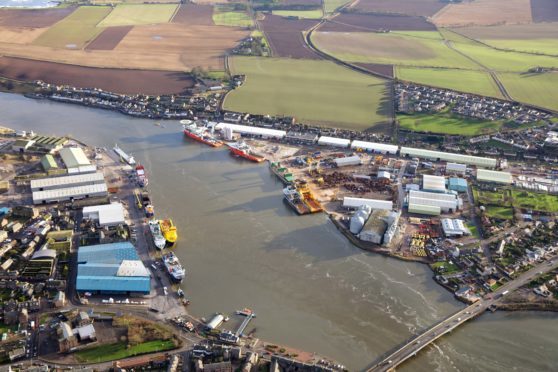 A wave of political posturing has engulfed the dredging licence row which it has been claimed could threaten the future prosperity of Montrose port.
Harbour chiefs are locked in discussions with Marine Scotland after the regulatory body decided not to renew the licence, prompting concerns over the potential closure of deep water berths to freight and decommissioning traffic at the historic facility.
The Scottish Government has said the decision was based on how the material was being disposed of, rather than the dredging itself.
At a full meeting of Angus Council, Montrose SNP councillor Bill Duff brought forward a motion highlighting concern over the development and seeking backing for the authority to work with the port authority and Marine Scotland to seek a solution.
"Montrose port is now handling much larger ships, which require deep water.
"We are calling on officers to broker a compromise that secures a deal on this issue," said Mr Duff.
"Montrose port is one of the most significant economic drivers in Angus, and people have concerns.
"We are asking this administration to walk the talk and stop sitting on their hands, and are requesting that this is addresses as a matter of urgency and a report brought back to the next Council meeting," said Mr Duff.
Council leader David Fairweather rounded on the opposition figure, saying he was "somewhat surprised" by the motion.
"My understanding is that considerable work has been done by our officers, and continues to be done," said the Arbroath Independent.
"What we are going to be giving our officers if we approve the full terms of this motion is giving them work duplication."
Strategic director Alan McKeown told the meeting the authority is in "constant communication" with the port authority and its chief executive.
"The information we have is that it was not that a licence would be refused, but that more information was required," he said.
"Strong points are being made by both the port and Marine Scotland and we are working with both parties.
"We are actively engaged, up to the limits of our responsibility," said Mr McKeown.
There are currently three studies being conducted into coastal erosion and flooding impacts in the Montrose area, none of which have fully reported, but Arbroath councillor Alex King challenged the weight he said Marine Scotland had placed on the effect of dredged material being dumped around Lunan Bay.
"We should be in touch with Marine Scotland to point out the fallacy of where they are coming from with this – it is supposition at best and false evidence at worst," he said.
Councillors voted to support Mr Duff's motion surrounding concerns over the issue, but not to demand a full report at the next meeting.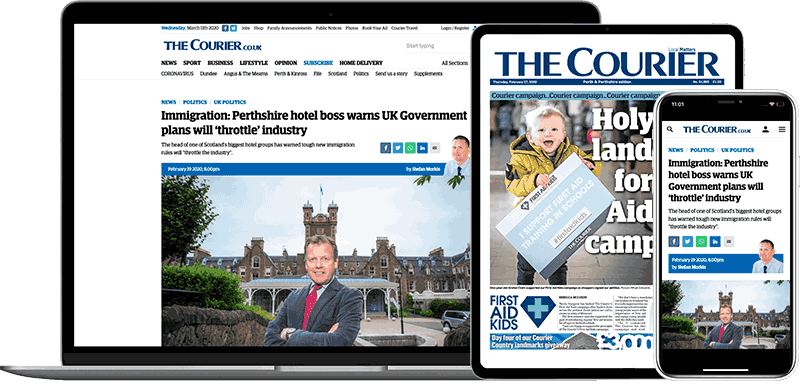 Help support quality local journalism … become a digital subscriber to The Courier
For as little as £5.99 a month you can access all of our content, including Premium articles.
Subscribe