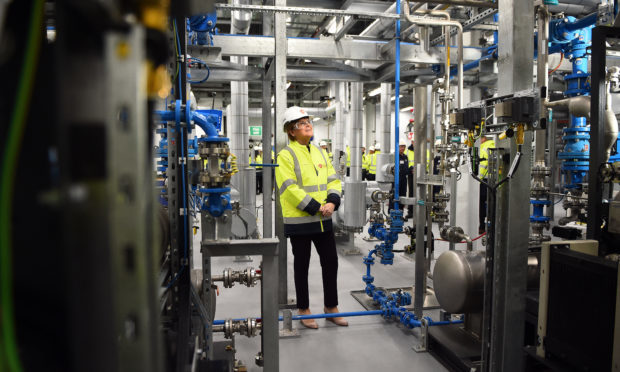 More than 23,000,000 people a day will rely on respiratory products manufactured at Montrose following a £54m investment.
First Minister Nicola Sturgeon opened the new state-of-the-art production building on Monday, describing it as "a real vote of confidence by GSK in Montrose" which also highlighted its ongoing commitment to the town.
GSK Montrose is one of only two sites globally – the other being in Singapore – producing ingredients for all of the firm's Ellipta inhalers.
It is the second multi-million investment in GSK Montrose over the last two years and the First Minister said it was an "extremely significant occasion".
She also paid tribute to GSK workers for the work they are doing to "bring benefits to millions of people right across the world".
"Staff working here in Montrose are improving the health and quality of life for so many people every day – not just here but across the world.
"It's a real vote of confidence by GSK in Montrose which highlights its ongoing commitment to Montrose."
GSK CEO Emma Walmsley said Montrose has been making medicines since 1952 when there were 20 staff making just two products.
"Today we employ around 600 people who make the active ingredients that go into more than a dozen of our medicines," she said.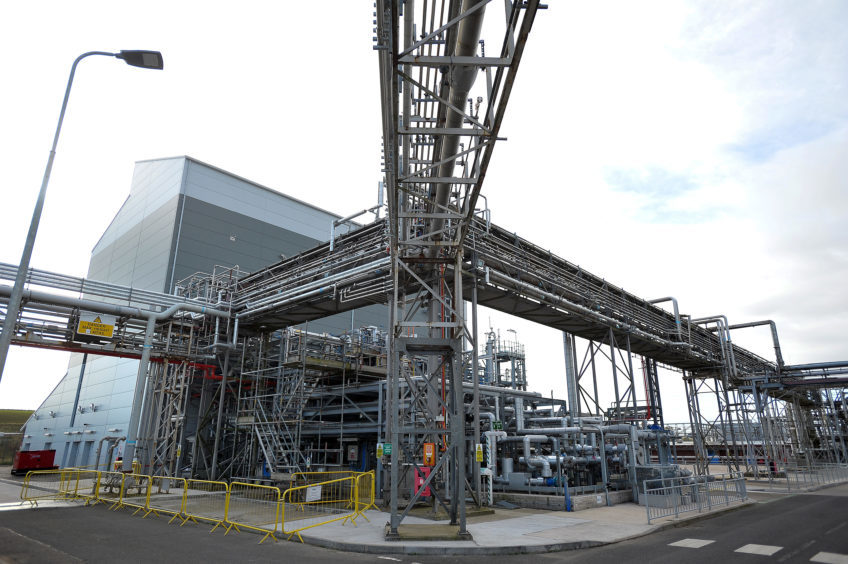 "This new £54m investment is part of the next chapter for this site which will support our latest innovations and help us reach much more patients across the globe."
Things are markedly different from the uncertainty which faced the workforce for several years after it was earmarked to close in 2007.
Staff numbers dropped from 720 to 250 before GSK invested £25m in the site following a comprehensive review aimed at increasing manufacturing capacity.
Engineering director Chris Barbour started at the Montrose site as an apprentice in 1989 and has worked through all the peaks and troughs.
"I've been here man and boy and the whole site has a buzz about it again," he said.
"GSK are putting money into this site and there is a real positive vibe and feel-good factor from everyone.
"This is certainly one of the most positive times that I can remember and we've turned the whole site around.
"I was born in Montrose and my dad worked here and my wife also works here – between us we have around 80 years of service at GSK.
"We always stress to our staff that it's not just about making products, it's about the people at the end of the supply chain."
GSK Montrose site director Les Thomson said everyone at the site was driven by the knowledge that what they do really makes a difference for patients.
He said: "This new facility is testament to the skill and dedication that everybody brings to the role every day."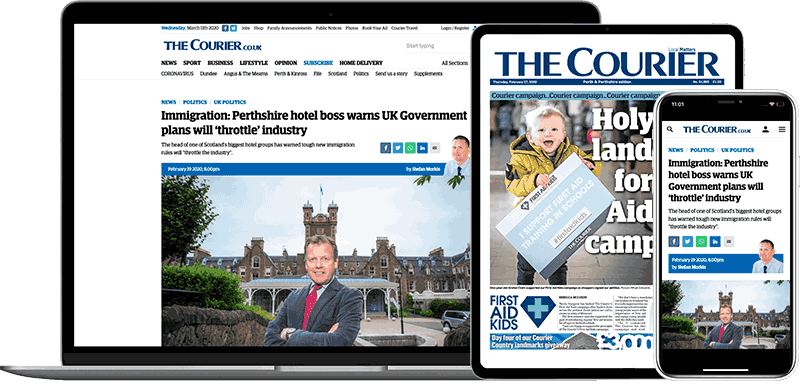 Help support quality local journalism … become a digital subscriber to The Courier
For as little as £5.99 a month you can access all of our content, including Premium articles.
Subscribe