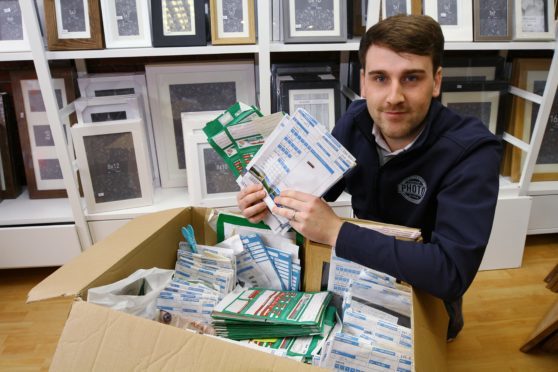 A treasure trove of precious memories remains unclaimed at an Angus photo shop which is desperately trying to reunite them with their owners.
Chris Simpson took over the Forfar Photo Centre last year and is renovating the high street premises.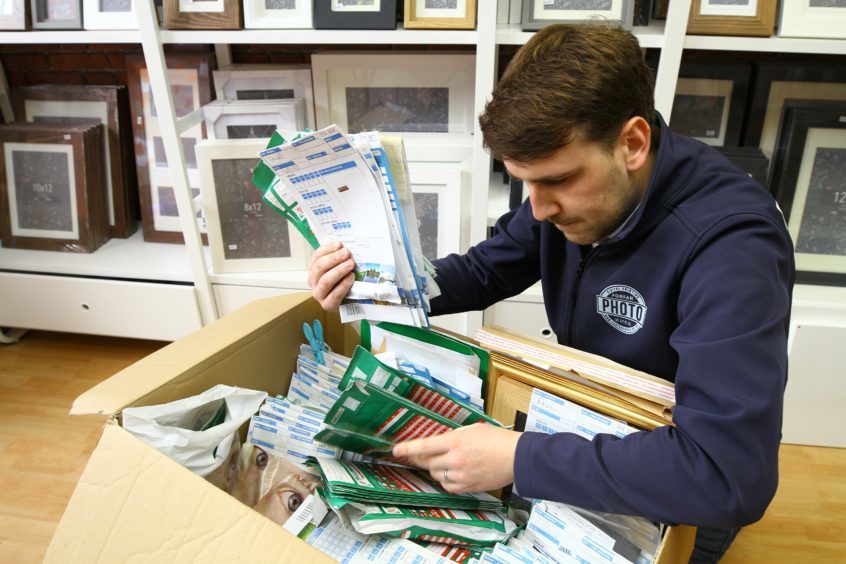 He took over the business from his in-laws, Bruce and Moira Robertson, and included in the items in the shop was a box full of unclaimed photograph orders.
Every snap has a story and holds a precious memory for the person behind the lens.
Chris, 27,  has appealed for owners to come forward to claim their prized possessions, before it is too late.
He said: "They have been sitting here, gathering dust, and we now need the space.
"We are busy renovating the premises and basically don't have the storage space for the thousands of pictures. It's so sad.
"There is stuff here which has been developed from spools, memory cards, phones, negatives, all sorts of things.
"They go back over 10 years and feature everything from landscapes, weddings, lots of holidays and any type of family event.
"There are also enlargements which haven't been collected.
"These are all precious memories. Someone has taken the trouble to come in and get them printed off so we are really hoping this jogs their memory and they can come in and collect them."
Some of the photo packs have names and telephone numbers on them but there are too many for Chris to contact personally.
He continued: "Someone on Facebook suggested we could feature a photograph from each packet to try to trace the owner, but we can't do that due to new data protection legislation.
"I've had a look through some of them to see if I recognise anyone but I'm not from Forfar.
"We're not able to keep these forever as storage is tight so we are really urging people to come in so we can reunite them with their photos.
"We will hold on to them for a couple of months and will give everyone a good chance to claim them."
Anyone who thinks they may have left photos at the shop are urged to go in to collect them.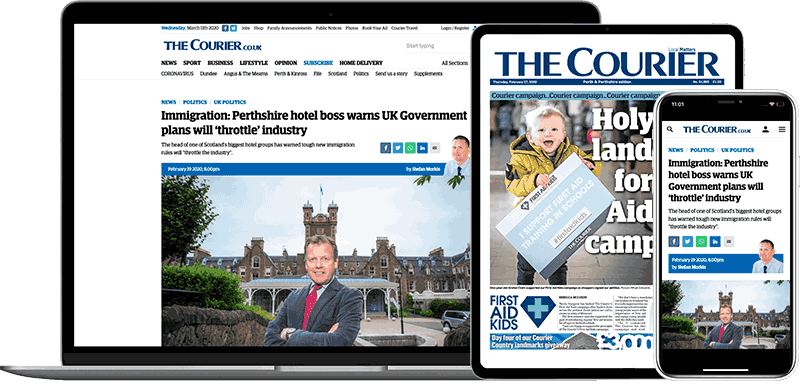 Help support quality local journalism … become a digital subscriber to The Courier
For as little as £5.99 a month you can access all of our content, including Premium articles.
Subscribe