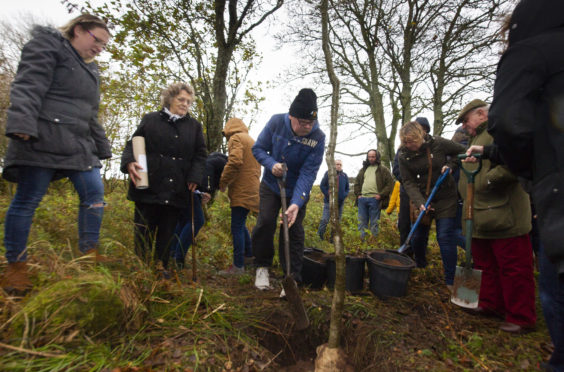 Family and friends of tragic Steven Donaldson gathered at an Angus beauty spot to plant a tree in his memory.
In an emotional speech, Nicola and Lori Donaldson paid tribute to their brother, as they recalled "a happy boy who was always smiling".
The family hope the oak sapling will take root close to where Steven's body was found at Loch of Kinnordy nature reserve, near Kirriemuir, in the summer.
The sisters told the gathering they wanted people to remember him fondly while visiting the area.
"The popular, mighty oak has many symbolic meanings, such as wisdom, strength, knowledge, power, courage and determination — many of the qualities that remind us of Steven," they said.
"Hopefully, Steven's memorial tree will encourage people's happy memories when returning to the beautiful reserve in the future."
An audience of more than 40 well-wishers joined the family for Saturday's simple and dignified ceremony.
Nicola and Lori said: "Those who knew Steven well will remember him as a kind, caring person, always happy to help out.
"You will all have your own special memories of Steven, and although he is no longer with us, it is those happy memories that will help us through the sad times.
"Steven was a happy boy who was always smiling, and that is how he would want us to remember him."
The gathering was also addressed by Angus Provost Councillor Ronnie Proctor, who paid tribute to the Donaldsons and said he hoped planting the tree would "help ameliorate the dreadful incident that had occurred".
The family handed over a cheque for £643 raised at Steven's funeral to Uwe Stoneman from the RSPB.
He said: "The ceremony was handled with great dignity by friends and family, and we are very grateful indeed for the donation."
People at the ceremony took it in turns to put earth around the roots of the oak tree, and the event concluded with a round of applause.
A teenage girl and two men, all from Kirriemuir are due to face trial next year on a charge of murdering Mr Donaldson.
Tasmin Glass, 19, Steven Dickie and Callum Davidson, both 23, are accused of arranging to meet Mr Donaldson at the Peter Pan play park in Kirriemuir between June 6 and 7 this year, and assaulting him there, before repeatedly attacking him at Loch of Kinnordy nature reserve.
At a preliminary hearing in the case at the High Court in Glasgow last month, Glass was granted bail with the specific restriction that she does not stay in Angus.
A trial has been set for the High Court in Edinburgh on April 1.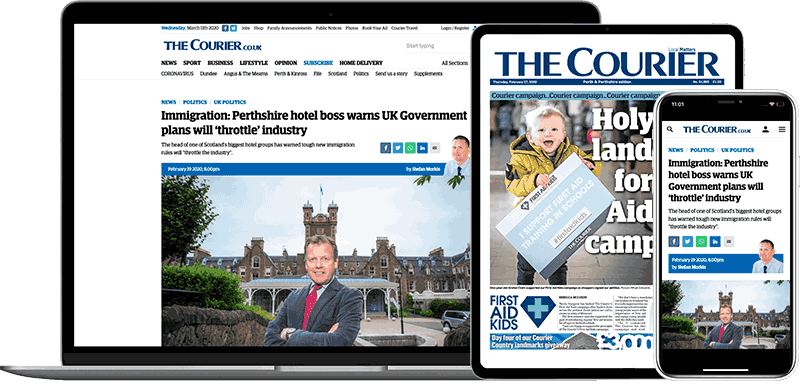 Help support quality local journalism … become a digital subscriber to The Courier
For as little as £5.99 a month you can access all of our content, including Premium articles.
Subscribe