A campaign instigated by the late Angus peer Lord Fraser to honour a WWII Polish General has concluded with the unveiling of a statue in his adopted home city of Edinburgh.
The monument to General Stanislaw Maczek was unveiled by Lady Fiona Fraser of Carmyllie and retired Captain Zbigniew Mieczkowski, who served under him.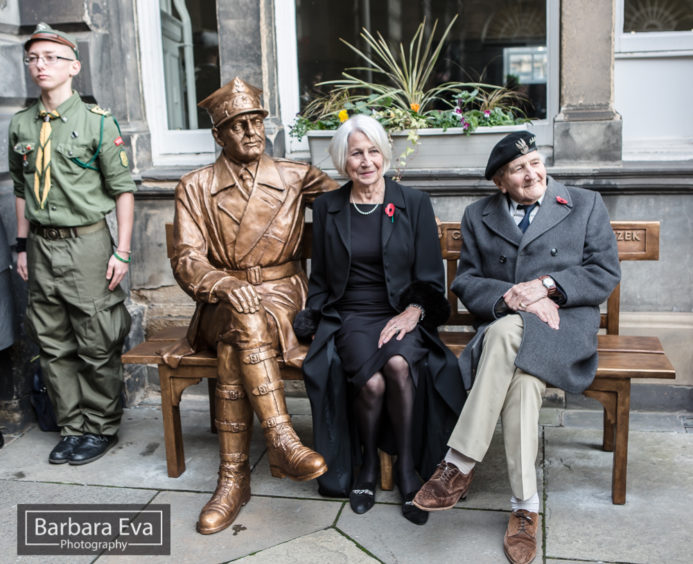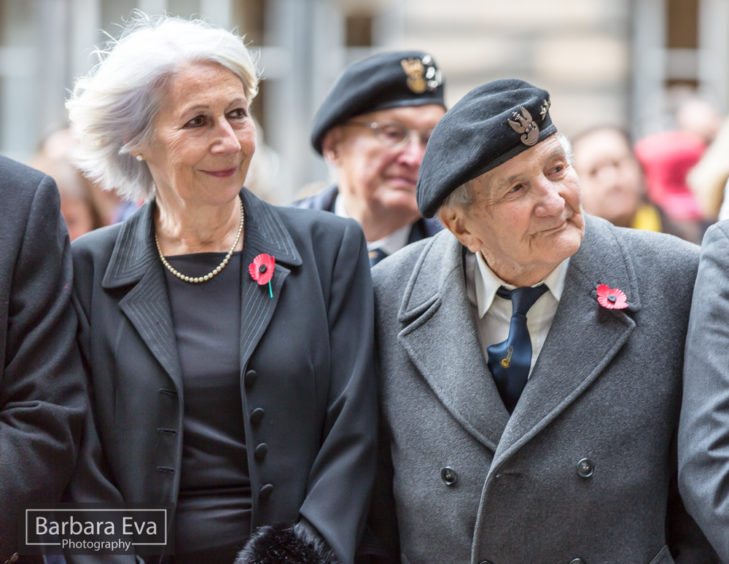 More than 500 guests, including the general's son Andrew and some of his former soldiers, attended the ceremony in the capital.
The bronze sculpture, with the former Polish General and WWII hero seated on a bench, was created by Polish artist Bronislaw Krzysztof after an £85,000 public appeal for funds and with support from the Polish Government who pledged £18,000.
General Maczek was commander of the 1st Polish Armoured Division and appointed by Winston Churchill to defend Scotland's east coast from potential invasion.
He played a key role in the Battle of Normandy, preventing the retreat of thousands of German soldiers at the Falaise Pass and liberated parts of France, Belgium and Holland, including the town of Breda where he is buried with many of his men.
At the end of the war, he made Edinburgh his home and lived there for the last 50 years of his life.
Little was known of his wartime activities in Scotland until his death in 1994 at the age of 102 when Lord Fraser attended the funeral as a representative of the UK Government.
Upon hearing of the achievements of General Maczek for the first time, he launched a public appeal for funds to create a permanent memorial shortly before his own death in 2013.
The project was revived with help from his wife Lady Fraser of Carmyllie and their daughter Katie, his PR advisor Archie Mackay and lawyer Roddy Harrison.
Katie Fraser said: "It gives me huge pleasure to fulfil my father's wishes and to recognise and honour the general and his men to whom we all owe so much."
The memorial has been placed in the quadrant outside the City of Edinburgh Council chambers.
The hard work of the project leaders was also recognised at the event, when Lady Fraser, Katie Fraser, Roddy Harrison and Archie Mackay were presented with the highest level of the Polish Military Medal.
The awards were approved by the Polish Government, and were presented by Lieutenant-General Jaroslaw Mika, the general commander of the Polish armed forces.