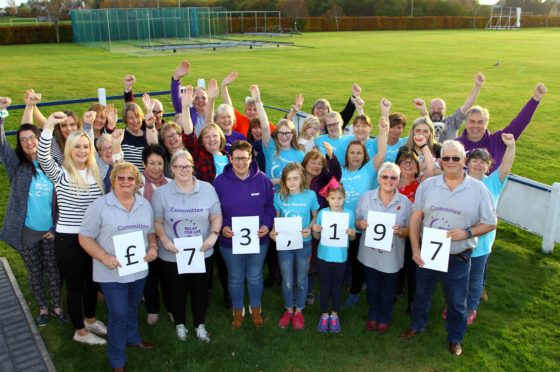 Arbroath Relay for Life organisers have shattered their fundraising target for this year's event — and joined the elite band who have smashed through the £1 million fund-raising barrier.
The announcement came at the traditional "wrap party", which took place yesterday at Arbroath's cricket ground.
The September event saw a total of 17 participating teams, along with hundreds of visitors enjoy a gala day in the sunshine for the first day of the weekend.
The fundraising achievement is all the more special after driving rain forced organisers to end the event early at around 2am.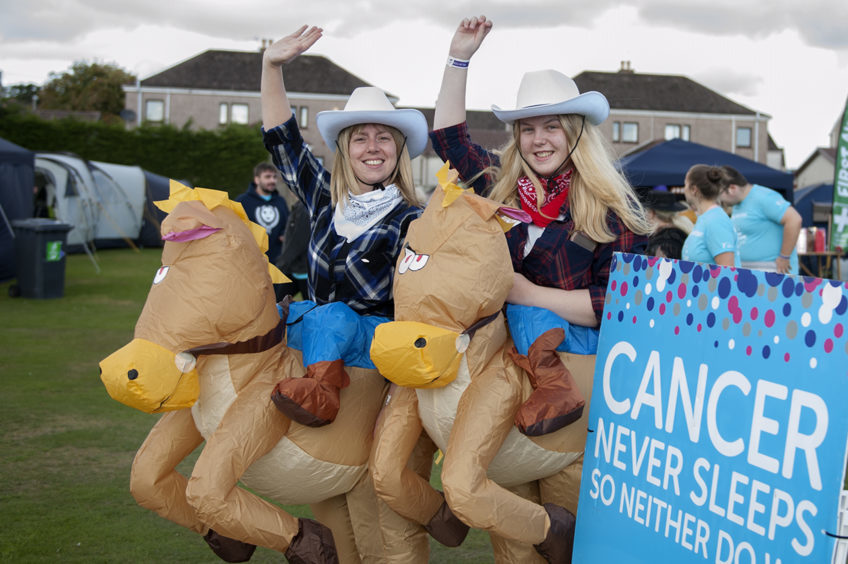 Volunteer event chairman Ian Angus said: "When we packed up after relay weekend back in September, we knew with money still to come in, that we must be close to the £1m mark, but we couldn't be certain until it had all been collected.
"Although the interim total at the time was more than £53,000, further fundraising efforts have meant that the total has now crept up to an amazing £73,197.55, giving a combined total over 12 years to a staggering £1,004,850.
"I can't think of a better way to spend £1m," he added.
He said it had been a combined effort over the years with each set of relayers building on the work of previous years and the class of 2018 had been "phenomenal".
"The atmosphere throughout the day was tremendous and even the inclement weather through the night couldn't dampen their spirits," said Mr Angus.
"I am humbled by the commitment people have shown by taking part in Relay for Life, often year after year, raising money to fight back against the disease.
Mr Angus also paid tribute to the local businesses and organisations who have made Arbroath Relay for Life such a succes.
"We are hugely grateful to the partnership working we have with Arbroath Cricket Club, as well as our main sponsors Thorntons, and the generous support of local businesses and individuals who do so much to help make the event happen," he said.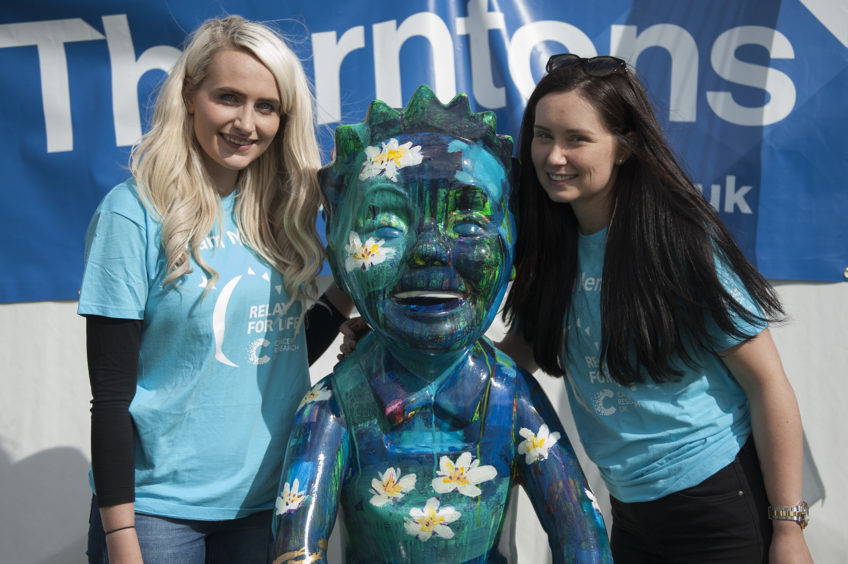 "Using state of the art technology, our scientists are making real progress in the fight against cancer and local cancer patients are benefiting from better diagnostics, kinder treatments and improved survival rates.
"Cancer never sleeps so today we celebrate, but tomorrow the committee will start to focus on 2019."
He said planning would begin soon for the next relay event on September 21.