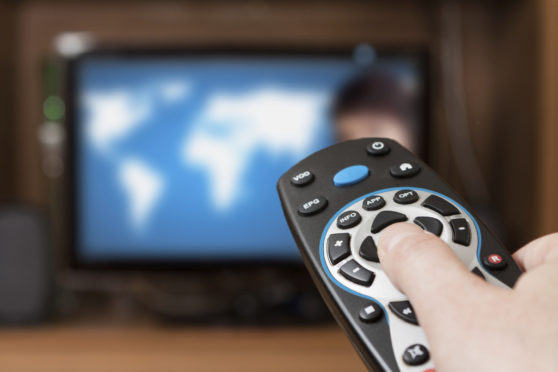 Upgrading work on a transmitter has sparked a TV blackout for customers in parts of the Mearns.
A spate of complaints regarding the poor television signal in the Mearns have been received over the past fortnight.
A loss of regular channels has been a consequence for many because of the changes to frequencies in the Mearns.
The changes to TV signals are taking place following a decision by the UK Government to allow for the future development of new mobile broadband services.
Mearns SNP councillor Leigh Wilson said: "I have been contacted by lots of residents locally about their poor television signal at the moment; I've had people tell me that they have taken their TVs apart to try and fix the issue, while others have bought new aerials.
"In most cases, however, I have found the issue may have been caused, at least in part, by ongoing works to the Durris transmitter and I would want to reassure people that, in most cases, there is nothing wrong with their TV.
"I understand the frustration this causes because my own signal has been affected too.
"Younger people tend to watch less live television and access more content on streaming services such as Netflix and Amazon, but certainly for older people who often solely rely on Freeview television it is essential that normal service resumes as quickly as possible."
---
>> Keep up to date with the latest news with The Courier newsletter
---
Mr Wilson said TV usage tends to increase for older people who often spend more time in their own home during the winter months.
Rural connectivity has been a pressing issue in the Mearns for some time, with a few inland communities receiving limited broadband, so for many the capacity for a strong television signal is of paramount importance.
Mr Wilson said: "Most people would appreciate that there may be occasional interferences to their television signal but this has been an issue ongoing for over two weeks and many people have lost channels entirely.
"Upgrading work should be part of the routine schedule of maintenance and shouldn't come with an extended period of disruption for viewers.
"People who pay their TV licence should expect to receive a consistent service."
Disruption should come to an end by the end of the week and viewers who have lost channels are being advised to retune their sets.
Freeview will also provide home support for viewers for three months from the date of the retune event ending at the start of January.
Government regulator Ofcom announced plans to reallocate the airwaves in 2014, in a project which will last until 2020.
According to Freeview, retuning channels should be straightforward, but some older aerials may need to be replaced to pick up the new channels.
Anyone looking for advice, or who finds their channels not returning after the work, can call Freeview directly on 0808 100 0288, or visit www.freeview.co.uk/tvchanges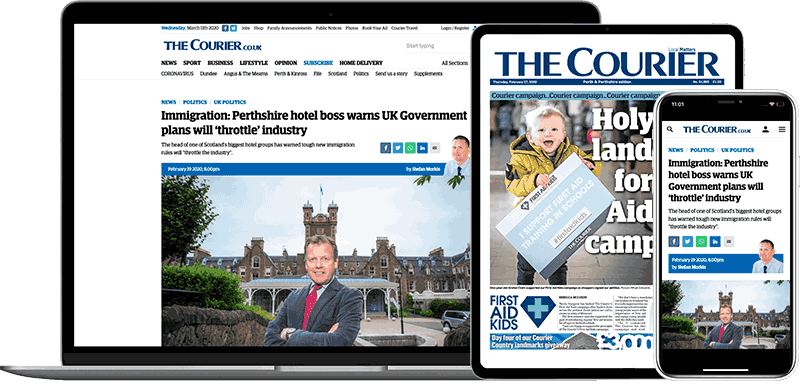 Help support quality local journalism … become a digital subscriber to The Courier
For as little as £5.99 a month you can access all of our content, including Premium articles.
Subscribe